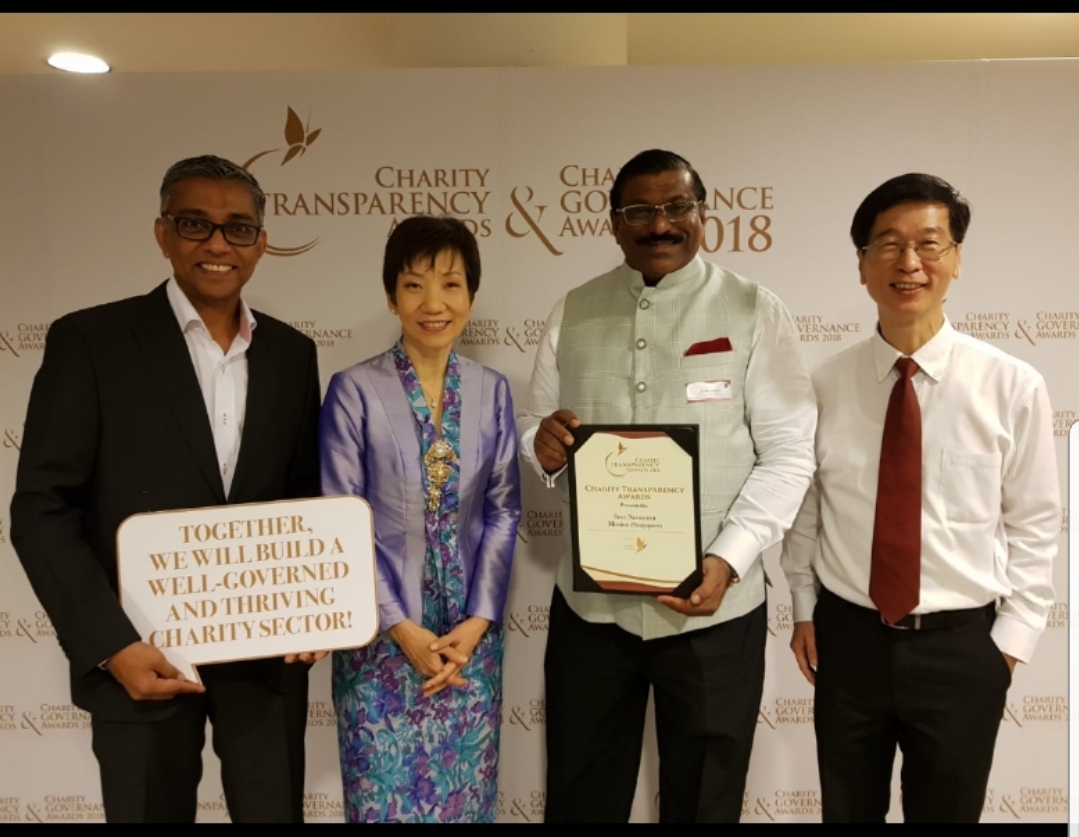 Ms Grace Fu, Minister for Culture, Community and Youth, Mr S Devendran, CEO, SNM, Mr Shanavas Vijayan, President of SNM and Ang Hak Seng, Commissioner of Charities  during the award ceremony
The Sree Narayana Mission (Singapore), (SNM) established in 1948, is one of the Nation's leading charitable organisations and has been providing social and community services to the less privileged in Singapore regardless of race, language or religion in line with the philosophy and teachings of Sree Narayana Guru. Specifically, the Mission runs a nursing home, a welfare home, 2 senior care centres and several community welfare programmes for the less privileged.
On the 29th November, 2018, SNM was awarded the Charity Council Transparency Award.
Sree Narayana Mission (Singapore) is one of  the 47 charities that won the Transparency Award.  There are many charities in Singapore.  A total of 900 charities were shortlisted to participate in the awards.
Mr S Devendran, the CEO of SNM said that, 'SNM is very proud to be one of the 47 awarded the Transparency Award for the first time in its history. This is a much cherished accolade in  it's 70th Anniversary year'.
Photo and Information:  SNM, Singapore