The Community Expression
The community expression is a monthly programme presented by the Indian Heritage Centre. It is a regular family-friendly programme that showcases and celebrates the diversity of the arts, heritage and culture of the Indian communities in Singapore. The session in August will take place in collaboration with the Singapore Kadayanallur Muslim League (SKML). With the aim of creating greater awareness about the Identity, heritage and culture of Indian Muslims in Singapore, the event will include a talk on the salient characteristics of Singapore Indian Muslims and their contribution to socio-economic scene, informative booth displays of famous Indian Muslim trades, and a soulful Ghazal musical performance.
This month it will take place on the 5th August at the Indian Heritage Centre from 2-00 to 6-00 pm.
Neighbourhood Sketches at Indian Heritage Centre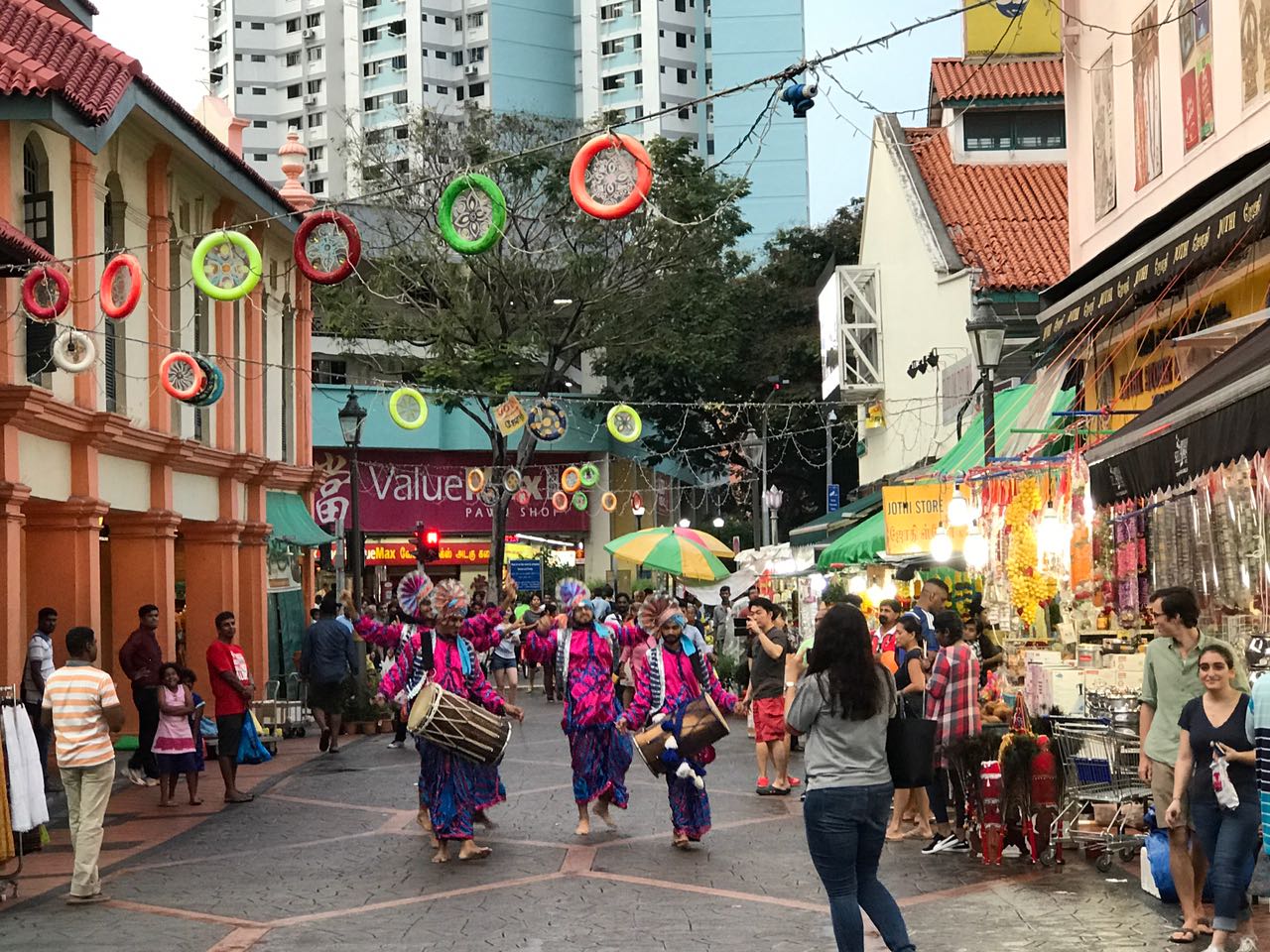 Set along the vibrant alley of pedestrianized Campbell Lane, Neighbourhood Sketches is a monthly outdoor live performance presented by the Indian Heritage Centre. Suitable for families and children, the programme provides a platform to showcase different aspects of Indian heritage and arts, including the styles such as classical, traditional folk or contemporary from various Indian communities in Singapore. For the month of August, IHC presents a Kathakali performance known for its colourful make up and face masks.
It will take place at the Indian Heritage Centre Steps (Campbell Lane) on the 26th August, Saturday from 7-00 pm to 8-00 pm