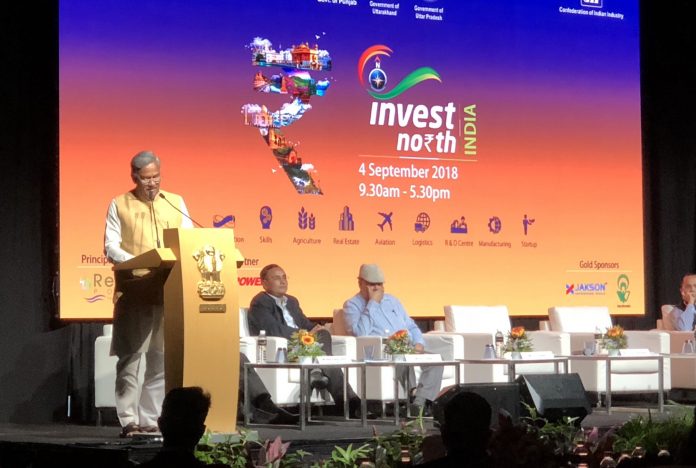 Invest North India: Unleashing Business and Investment Opportunities in Northern India
Lakshmy Iyer
Courtesy:  http://www.pravesiexpress.com
Invest North India 2018 Summit was held  on the 4th of September at Marina Bay Sands Convention Centre Singapore. This is the 7th Invest North Summit and was organized by the High Commission of India (IHC) along with the Confederation of Indian Industry (CII). The Inaugural session was chaired by Mr. Sachit Jain, Chairman CII Northern Region.
H.E Mr. Jawed Ashraf, High Commissioner of India to Singapore gave an erudite welcome speech in his usual flawless style to set the tone for the interesting sessions ahead. Delegations of high level representatives from the Government of Punjab, Uttarakhand and Uttar Pradesh presented and held plenary sessions on "Investment Opportunities" in each of their states.
They highlighted the excellent Eco System they can provide for setting up of industries in these states. Ministers, CEO's Chairmen included the Shri Manpreet Singh Badal, Honorable Minister for Finance Planning and Employment Generation, Government of Punjab, Shri Trivendra Singh Rawat, Honorable Chief Minister, Government of Uttarakhand and Dr. Anup Chandra Pandey, Chief Secretary Government of Uttar Pradesh; among other dignitaries.
The highlight was the sharing by leading investors from the ground, sharing their experiences of setting up and running their industries in these states. As well as the fact that there were two different political parties representing these three states but they were unified in the direction that they wanted to take their states – Upwards! Opportunities in Emerging Sectors of Indian Economy, Focus on the North, was the final panel discussion that wrapped up the days programme.
The speakers on this panel included experts from a really wide range of Industries including Green Energy – Thermal, Solar and Hydro Power, Electrical and Solar Equipment, Agro processing and Agri Derivatives, New Age Banking, Light Engineering and Public Affairs and Government Business. Thought, leadership and policy changes at state level as well as the Central level is leading to an amazing upsurge in confidence and opportunities in business and investment in India.