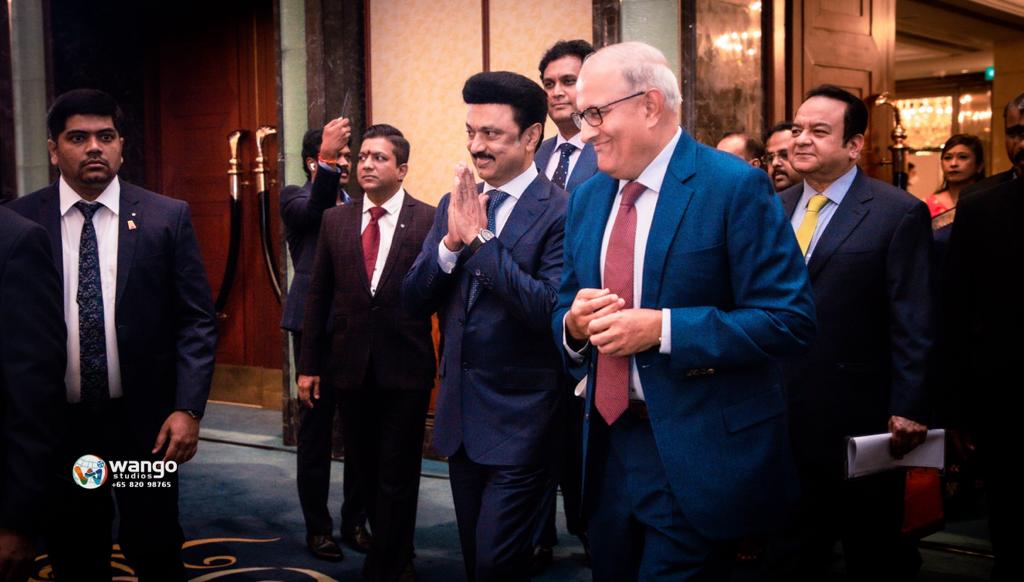 Tamil Nadu Chief Minister Mr M K Stalin was in Singapore on a two day trip on the 24th and 25th May 2023, to invite investors to the global investors meet (GIM) to be held in January next year.
On the 23d May evening, when he reached Singapore, he was received at the airport by Tamil Nadu Industries Minister Mr T.R.B. Rajaa and High Commissioner of India to Singapore Mr P. Kumaran.
On the 24th May, 4-30 pm at Hotel Shangri-La, over 300 members of SICCI and dignitaries from both the Tamil Nadu and Singapore governments attended the Tamil Nadu Investment Conclave, organized by the Singapore Indian Chamber of Commerce and Industry in collaboration with Guidance India and several Singapore government agencies.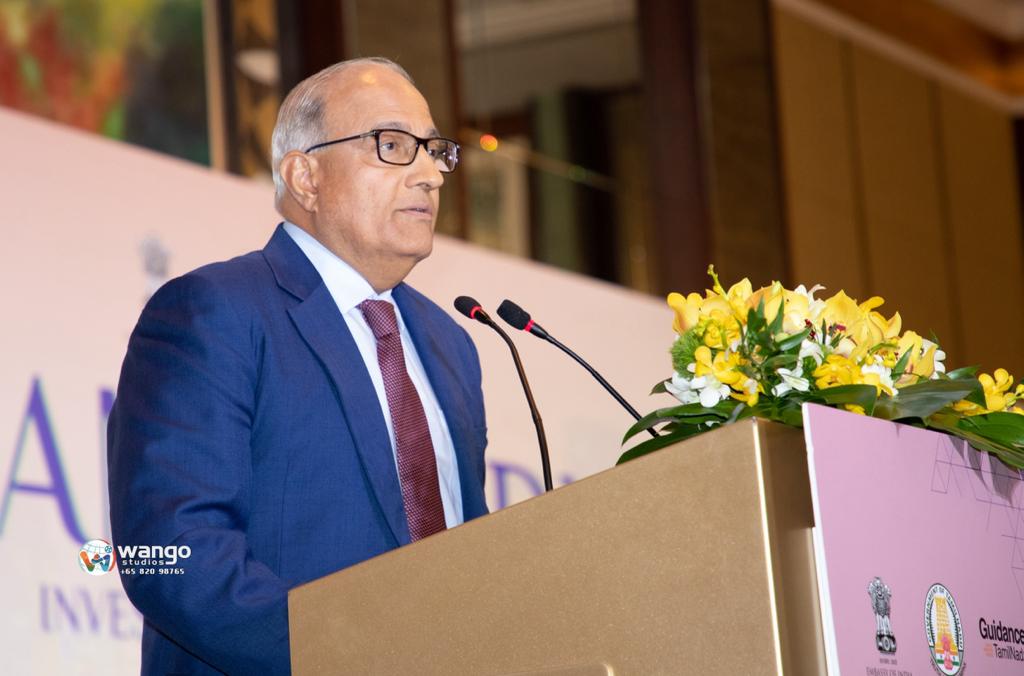 Chief Minister of Tamil Nadu, Mr MK Stalin and Singapore's Minister for Transport and Minister-in-charge of Trade Relations, Mr S Iswaran, both spoke of the various measures taken at both sides to boost economic ties.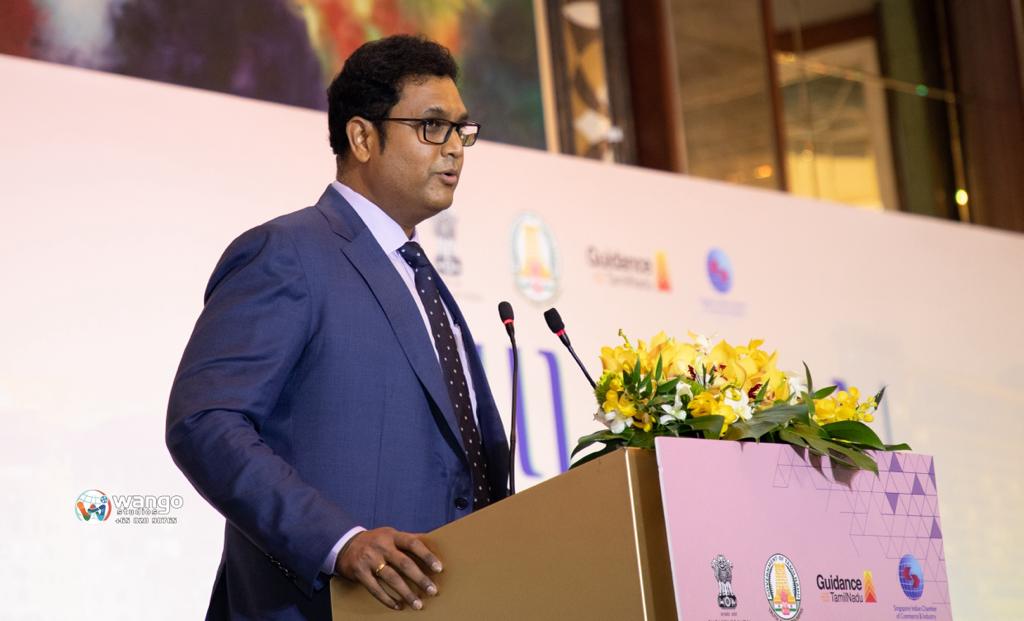 Tamil Nadu's newly appointed Industries Minister, Dr TRB Raja spoke on the various industrial sectors of Tamil Nadu, while Mr P Kumaran, India's High Commissioner to Singapore, gave the welcome address . and Chairman of the Singapore Indian Chamber of Commerce and Industry, Mr Neil Parekh gave the closing remarks.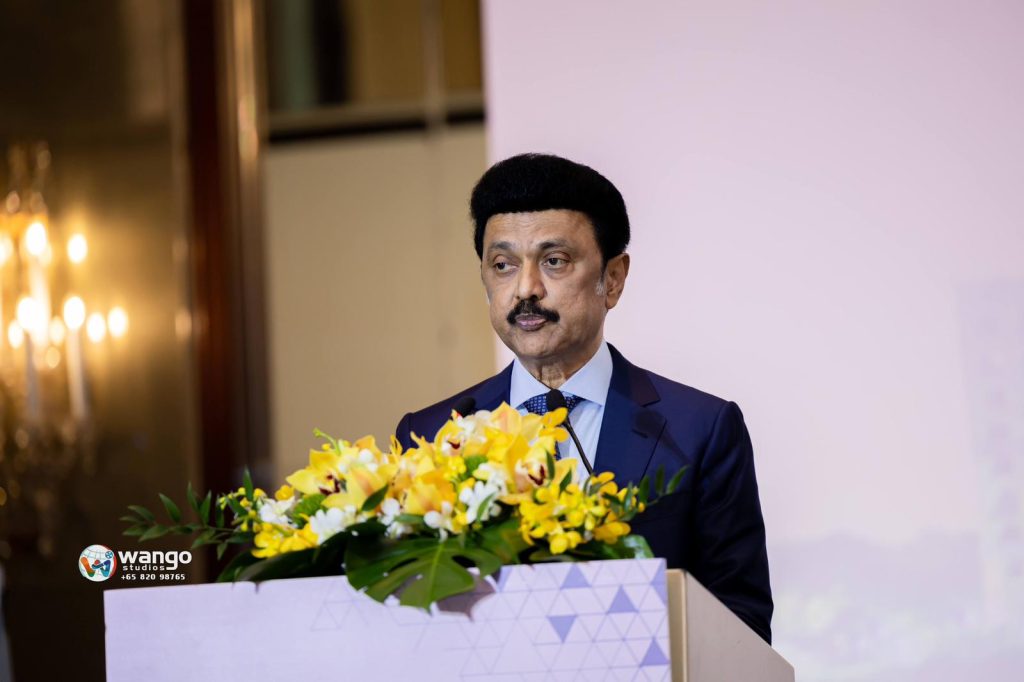 Mr M K Stalin in his address said that, 'In order to play a vital role in shaping the economy of India, we in TamilNadu have set goals in becoming one trillion dollar economy by 2030. We are taking all efforts to achieve our target. On this occasion I appeal to you to invest in large scale in Tamil Nadu, which will be mutually beneficial for both Tamil Nadu and Singapore.
Agencies in Tamil Nadu and Singapore exchanged Memoranda of Understandings.
SICCI's press release says, 'This MOU allows for both organizations to work on business delegations to one another's countries and to jointly embark on missions to explore opportunities'.
The press release also further says, 'MOUs were also signed, and documents exchanged for projects such as a sustainable industrial park in Tamil Nadu, digitalizing micro small and medium enterprises (MSMEs), establishing a manufacturing facility in Chengalpattu in the Kanchipuram district and partnering with Singapore's Institute of Technical Education on skills training and staff capability development'.
In his closing remarks, SICCI's Chairman, Mr Neil Parekh said, 'The Tamil Nadu Investment Conclave has been a productive and insightful event. We have seen how Tamil Nadu can offer a wealth of opportunities for investors through the state's robust infrastructure, skilled workforce, and forward-thinking policies.. We hope that the connections and ideas exchanged during this event will bear fruit in the years to come and contribute to the state's overall prosperity".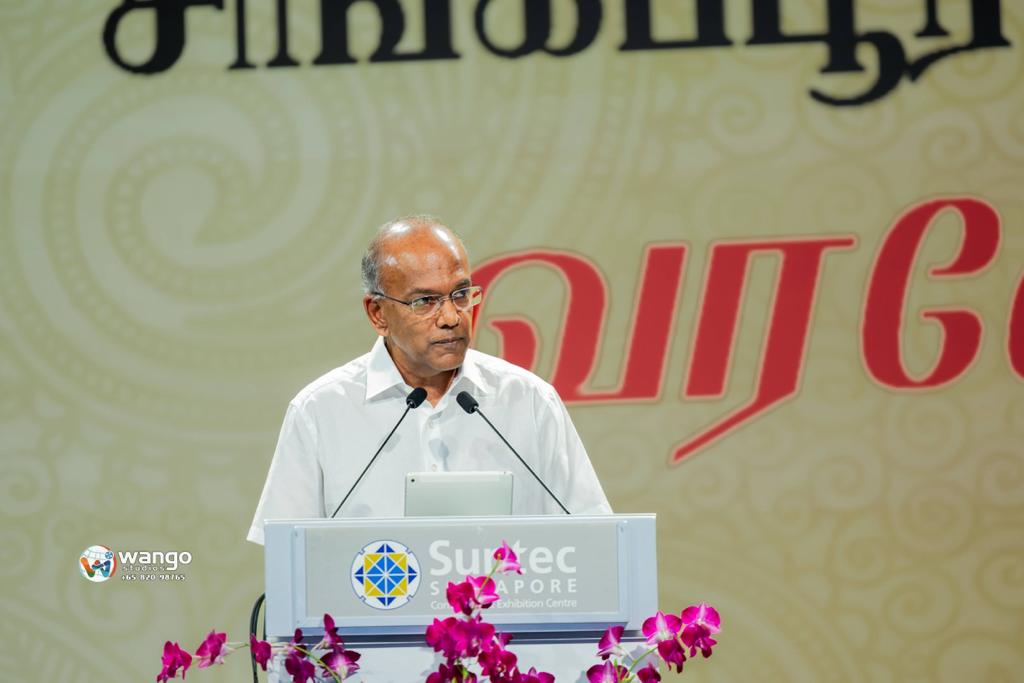 Later, in the day, at the Suntec City, the Singapore Tamil diaspora welcomed Mr M K Stalin and his wife Smt Durga Stalin by organising an cultural event. Singapore's Minister for Law, Mr K Shanmugam was the Guest of Honour.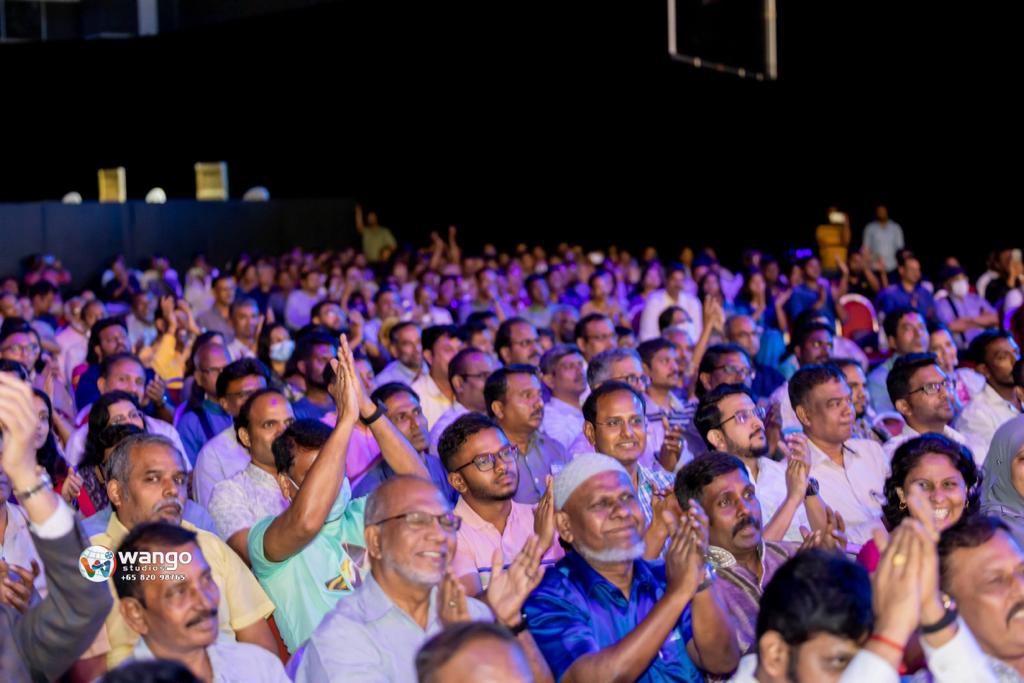 In that event Mr Stalin announced that a monument will be established for the late Mr Lee Kuan Yew, Singapore's founding father of the country in Mannargudi as Singapore has a larger population of Tamil diaspora hailing from Mannargudi and Pattukottai.
On the 25th May, Mr Stalin honoured Dr SP Thinnappan, a renowned Tamil scholar of Singapore and discussed on Tamil and its progeny in Singapore.
Later in the day Tamil Nadu's CM relished the idlies, a pre dominant South Indian dish at 'Murugan Idlie' at the Little India area and of course the by passers were surprised to see the CM and happily took photos with him!
photos credits: wango studios