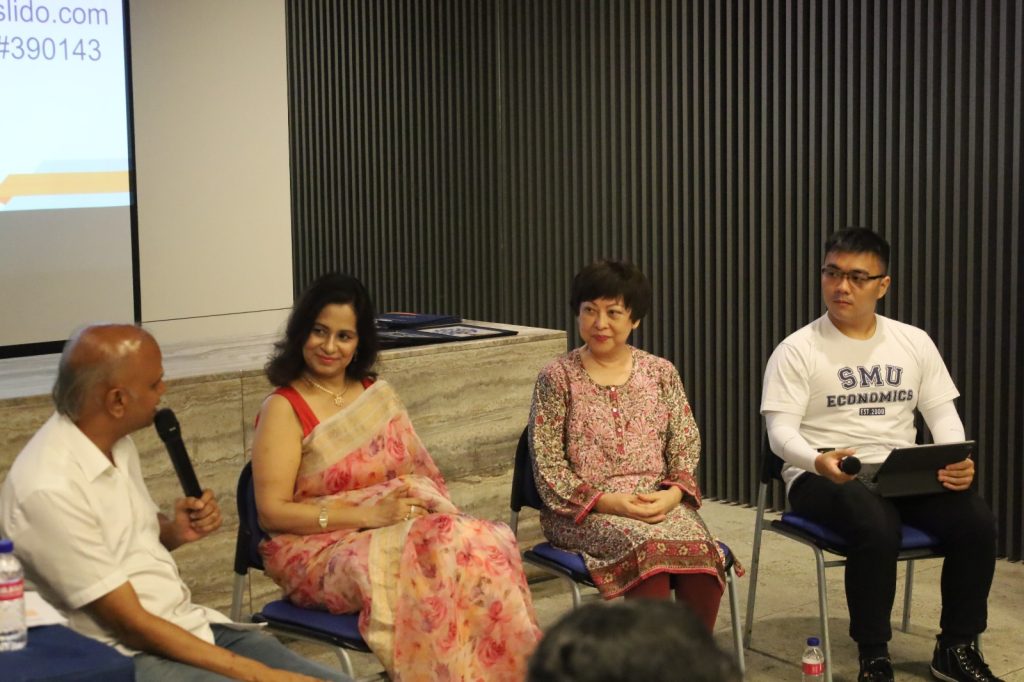 July 1ˢᵗ was a bustling weekend for us as we celebrated our 75th Anniversary Celebrations at the Indian Heritage Centre. Our hearts were filled with love and gratitude for the wonderful support we received from all who came to mark this beautiful milestone.
17 June 2023 – We thank our Guest-of-Honour Ms Denise Phua, Mayor, Central Singapore District and Member of Parliament, Jalan Besar GRC for gracing the start of our celebrations. In her address, she spoke of how charities like SNM play a very important role in meeting the demands of the community and how SNM has grown in strength over the years since its inception in 1948, offering a range of interventions and programmes for the underserved in the community.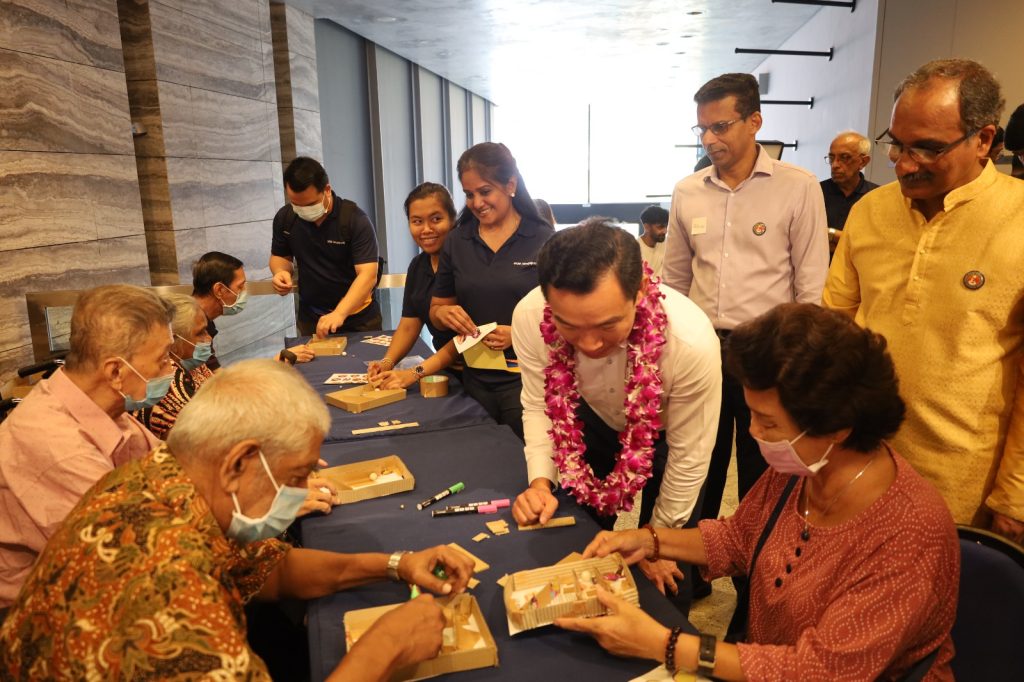 The event kickstarted with a lively percussion rendition orchestrated by Chenda Melam, a traditional Kerala percussion orchestra. Open to the public, the celebrations featured a panel display of SNM's historical roots and its progress over the years. There was also a talk by SNM President, Mr Jayadev Unnithan on the relevance of Sree Narayana Guru's teachings in the modern world and a forum focused on the impact of volunteerism, shared by Mr Sudhesh Vasu Dash, SNM's Chairman for Youth Sub-Committee.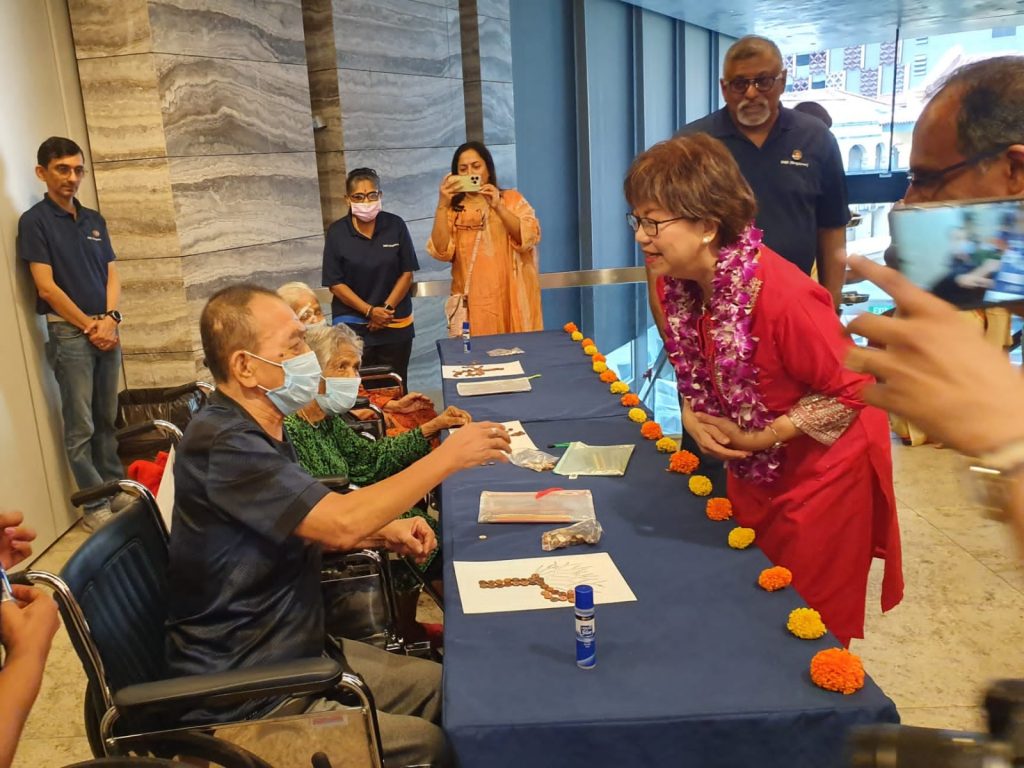 A special thank you to our panelists Ms Preeti Dubey (President-Elect & Director International Service Rotary Club Heartlands), Ms Sara Mei Woo (Master Trainer, Laughter Yoga International; Past President & Advisor, Singapore Women's Association) and Mr Bryan Tan Yong Rong (SMU Bachelors of Business Management).
A few of our residents, clients and service users also participated in this milestone and it was lovely to have them with us. The celebration was a great opportunity for all to know about the past, present and future plans of SNM.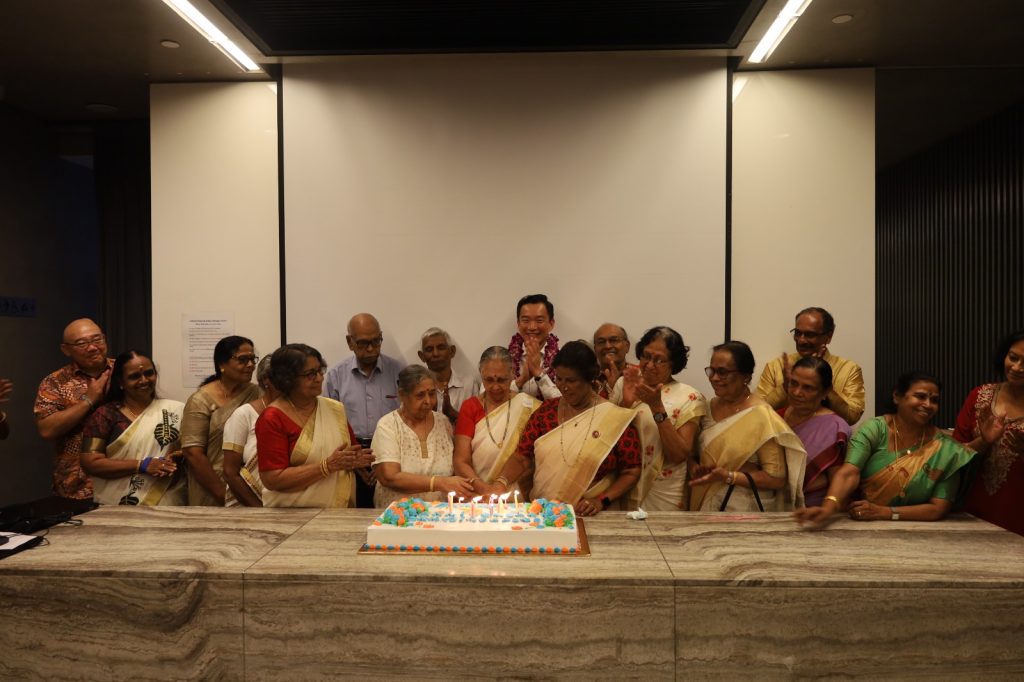 18 June 2023 – Our celebrations continued with a cake-cutting ceremony to commemorate the actual date of SNM's inception and we were delighted to have some of our senior members with us that day.
Gracing the event as Guest-of-Honour was Mr Eric Chua, Senior Parliamentary Secretary, Ministry of Culture, Community and Youth & Ministry of Social and Family Development. He congratulated SNM for its 75 years of service doing good work for the community and how social service agencies need to leverage on community partnerships to transform and grow to do good for the community.
A session on the Advisory Committeee and the SNM Home for the Aged Sick, 1979-1994 was also presented by Singapore historian, Dr Loh Kah Seng, where he shared the historical aspect of SNM during the period.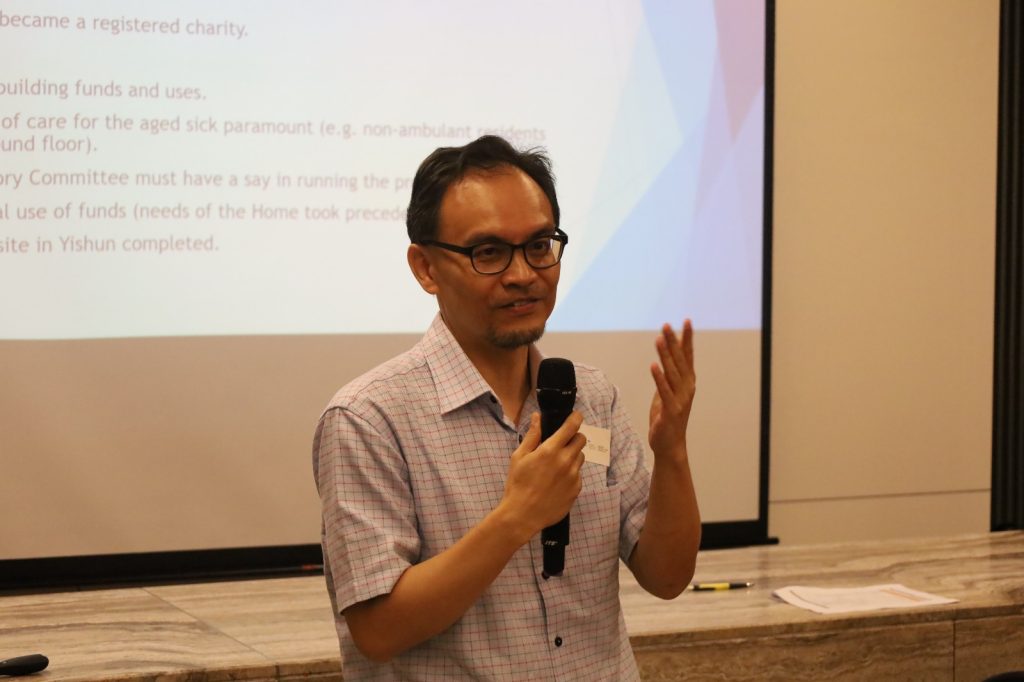 SNM CEO, Mr S. Devendran concluded the session with an insight into the charity landscape and the role SNM plays in the current landscape. In his talk, he spoke about how important it is for SNM to stay relevant through its interventions and services so that it can continue to operate effectively in the future.
We are grateful for the support we have received in the past 75 years and look forward to continuing serving the community with a heart, regardless of race, language or religion.