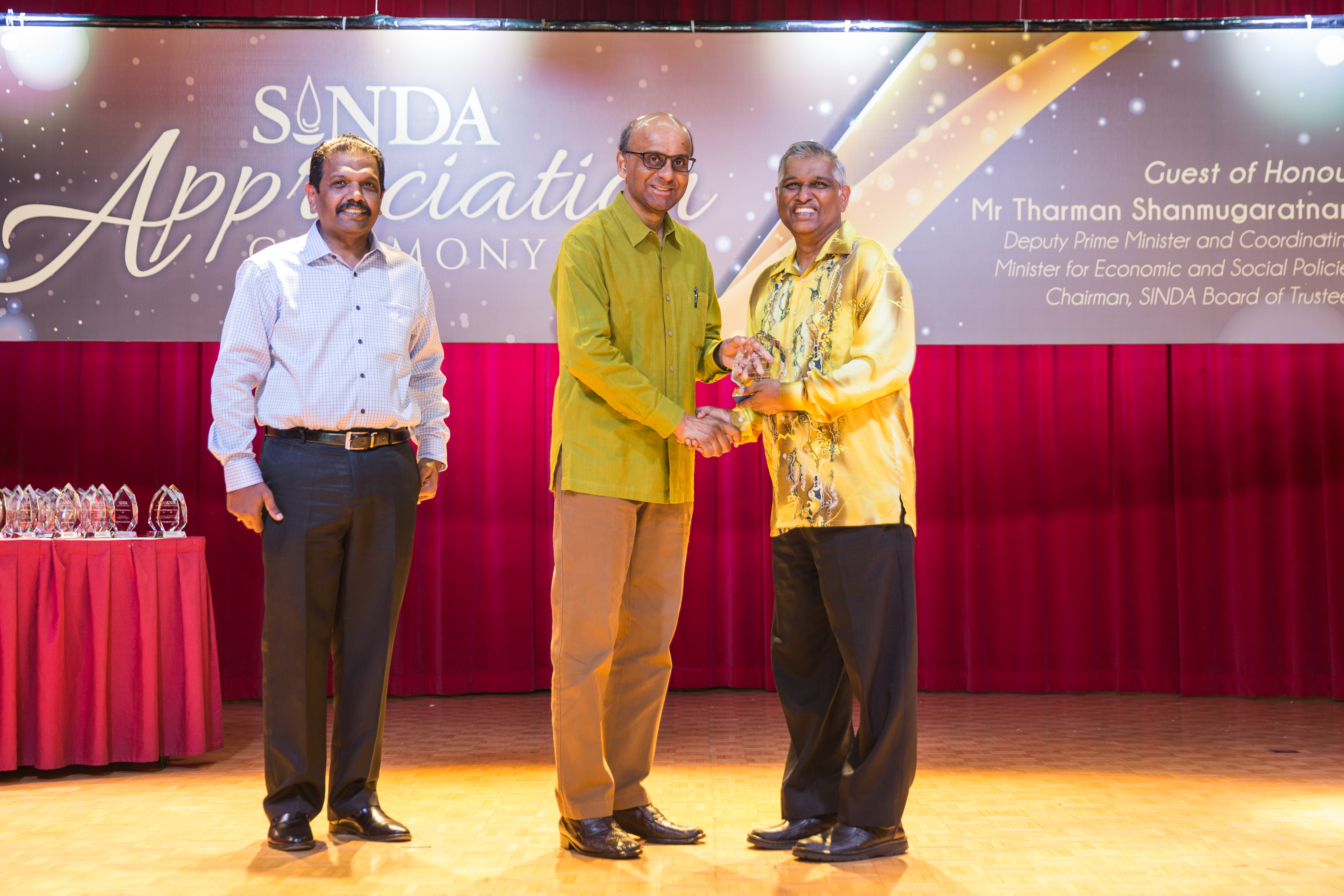 Mr Anbarasu Rajemdram, acting CEO, SINDA,  Deputy Prime Minister Mr Tharman  Shanmugarathnam and Mr Naseer Ghani at the event
Singapore Indian Development Association(SINDA) presented awards to it's community partners, schools and volunteers in its appreciation ceremony which was held at the Grassroots' Club on the 14th July 2018.  During the ceremony, 133 community partners, schools and volunteers were acknowledged and awarded in recognition of their partnership with SINDA and contributions to its programs and services over the years.
Mr Tharman Shanmugaratnam, Deputy Prime Minister, Coordinating Minister for Economic and Social Policies and Chairman, SINDA, presented the awards to the recipients. Ms Indranee Rajah, Minister, Prime Minister's Office, second Minister for Finance and Education and President of SINDA was also present at the event.
Mr Anbarasu said in his speech that, SINDA's collaboration with the community partners have been instrumental in reaching out to more Indians on the ground and one such initiative was the collaborative door-knocking exercise at residential estates.  SINDA's partners and their members, trained and equipped to understand resident's issues and concerns, visit families and identify potential areas for help.
He further said that SINDA is looking forward to strengthening its collaborative efforts, and introducing even more impacting strategies for the ultimate benefit of the community and all Singaporeans, as together greater things can be achieved and create deeper impact.