Mr Anbarasu Rajendran is the Acting CEO of SINDA (Singapore Indian Development Association).  He spoke to Online Voice about how SINDA serves families and individuals in the Singaporean Indian community and caters to their education, enrichment and financial guidance needs. These are the excerpts from his interview.
Could you tell us about the various educational initiatives of SINDA please?
SINDA's wide array of programmes and services are designed to target the various demographics in the Indian community. We are striving to not just uplift the educational performance of Indian students, but also promote family harmony and uplift the socio-economic status of Indians.
For example, the SINDA Tutorials for Enhanced Performance (STEP), SINDA's flagship tuition programme, is a holistic after-school programme that provides affordable and accessible tuition for primary and secondary students. The programme helps students strengthen their understanding of concepts and improves their confidence in their core subjects.
2. Apart from education, what are the other areas of the community that SINDA runs programmes for?
 SINDA has many programmes to engage the other areas of the Indian community. Our youth programmes are specially tailored to enable our Indian youth to learn positive values and boost their self-esteem, so they will be inspired towards greater achievements. One such programme is the Guidance and Mentorship Programme (GAME), a group-based mentoring programme for Indian youth aged 13 to 17. These youth participants gain opportunities to empower themselves, develop their talents and gain experiences through activities and workshops. They are guided by professional trainers to develop skills such as photography, videography, public speaking and outdoor adventure activities.
Youth aged 17 to 35 can explore the SINDA Youth Club, which organises a range of programmes that are catered towards those who wish to develop their leadership potential. For example, the SINDA Young Leaders Programme (SYLP) is a sustained five-month programme that nurtures youths' leadership capabilities and encourages them to actively contribute to the community through leadership and service. The SINDA Youth Club also hosts the annual SINDA Youth Leaders Seminar (SYLS), an event that brings together youth from diverse academic backgrounds and grooms them into youth leaders who strive to be agents of change in the community.
3. Could you highlight some of SINDA's initiatives that are directed towards family welfare?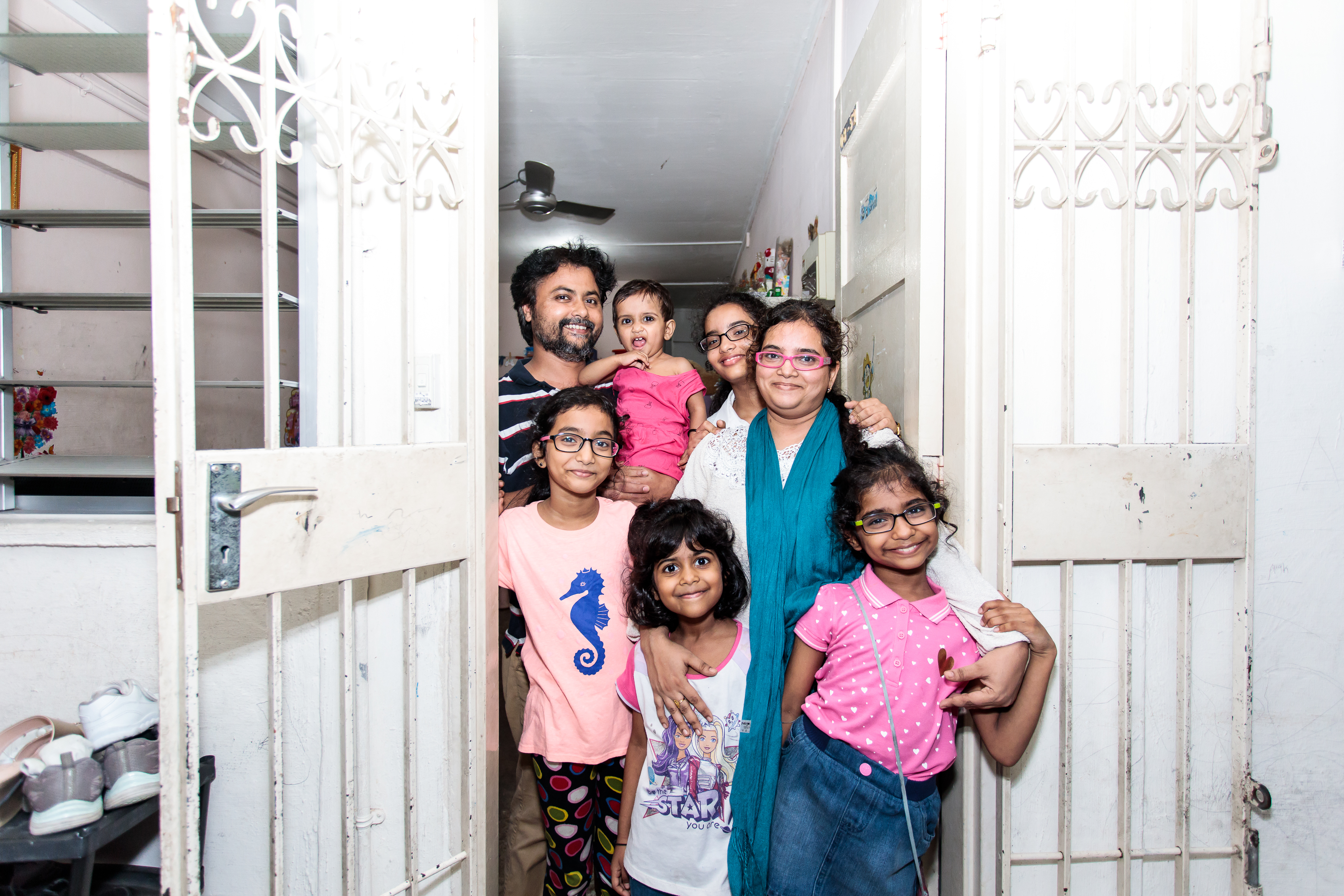 SINDA is the only self-help group with a Family Service Centre located within its premises.
When elderly and/or people with disabilities and special needs skip their medical appointments due to financial constraints.  SINDA will provide them with transport vouchers to ease the burden of transport costs and make it more accessible for them to attend medical appointments.
SINDA runs talks and workshops for parents to encourage them to establish stronger bonds with their children through positive approaches. There are talks to help parents prepare their children for various stages in life, such as primary school, secondary school and national examination periods. Other topics include cyber wellness, health and wellness, positive reinforcement and early intervention skills.
In May, we launched the Hello Baby Gift Hamper to reach out to Indian families with new-borns. The gift hamper, worth $160, contains a baby play-mat, colourful toys and other learning materials that will see the infant through their early years.  Through this, we ensure that we are providing holistic assistance for the family as well as identifying their needs and directing them to our various programmes and services if necessary.
 4. What was the catalyst that made SINDA implement these new initiatives?
Over the last two years, we analysed the evolving landscape and demographics of the Indian community and we identified the key areas through which we could help the community progress.
At the beginning of 2018, we introduced initiatives that catered to Indian families, youth and the community as a whole.  We have invested more in the areas of pre-school, youth and family through these upstream initiatives that combat the challenges facing our community currently. Moving forward, SINDA and our network of community partners, schools and volunteers will continue to work on providing avenues for everyone in the community to better themselves and realise their full potential.
 5. Is there any shift in the approach of SINDA in engaging people in its activities?
We have now adopted a flip-model approach, whereby we take the initiative to reach out to the community first and work from the ground up. These outreach efforts are a cumulative effort of SINDA, our community partners, schools and volunteers.
For example, our SINDA Bus is deployed at neighbourhoods with a high concentration of Indians. This bus extends our reach to the Indian community in the heartlands, by bringing our programmes and services to the residents directly to serve them better. Through our Door Knocking Exercises, our trained volunteers visit Indian residents at their homes and listen to their concerns. From their responses, we derive solutions about how to address those concerns on a larger scale.
6. Could you please tell us about SINDA's Engagement and Volunteer Management division?
SINDA's Engagement and Volunteer Management (EVM) division works towards establishing strong partnerships with grassroots, corporate and Indian organisations. These partnerships are key to ensuring that SINDA's programmes and services reach as many children and families as possible. The EVM division also works with SINDA's committed pool of volunteers – these volunteers play a crucial role in the running of various programmes and in connecting those who need help to the right avenues.
7. Is there any strategy to reach out to those who are not well-informed?
In today's day and age, most people are aware of their surroundings and are connected to information through broadcast and social media. However, there still are individuals who are not tuned in. In this situation, our community partners help us with ensuring there are outreach efforts made for this group.
8. How much has the awareness level of the activities of SINDA increased over the years?
We engage the community closely through our continued collaborations with schools, government agencies, Indian community groups and grassroots. In 2017, we collaborated with 300 partner organisations. Those collaborations have been instrumental in reaching out to more Indians of all ethnicities. There are instances where families and individuals who needed help urgently, did not know where to seek assistance or were hesitant to do so. In those instances, our partner organisations have helped to look out for these families and individuals, and have referred them to us for assistance.
9. So with all these initiatives, do you think all sections/demographics have been reached out to?
Reaching out to the Indian community is an ongoing process. We reach 20,000 individuals each year on average.
Our new programmes and initiatives should allow us to reach out to a lot more in the Indian community. We are excited to explore more opportunities through which we can enhance our current initiatives and bring about more significant benefits to the Indian community.