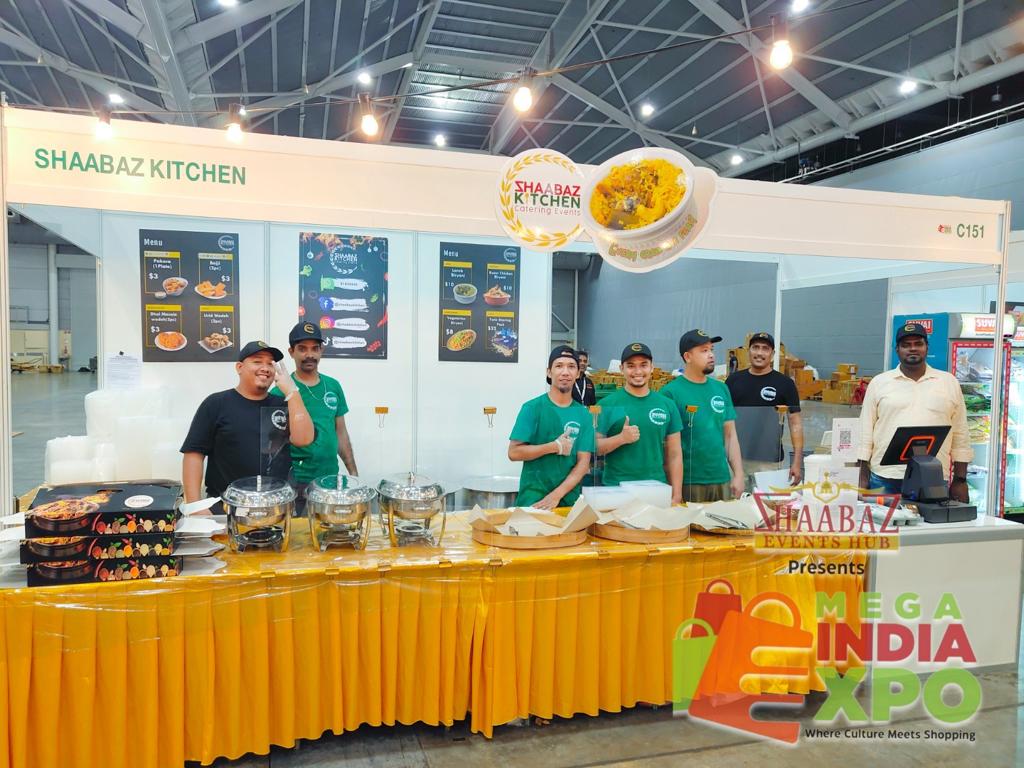 A four-day Tri-annual/quarterly International Exhibition, a platform for Business-to-Business(B2B) & Business-to-Consumer(B2C), Entrepreneurs, Traders, and Consumers organized by MJF Exhibitions Pte Ltd & Sponsored by Shaabaz Events Hub.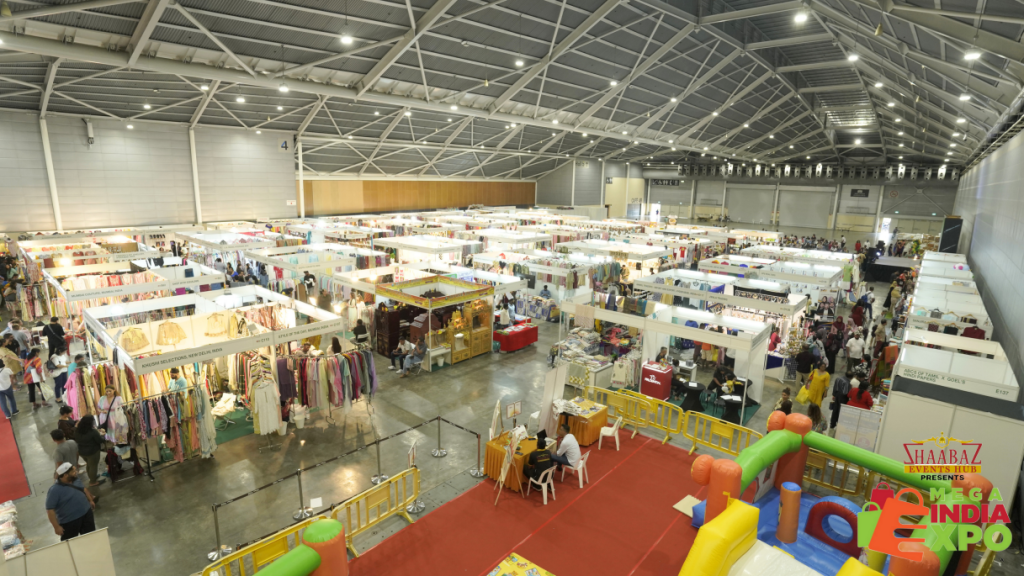 A Mega showcases Indian products & services from multiple industry sectors. One can sell in bulk, identify potential partners, and expand one's clientele in Singapore. Attracting over 20,000 visitors, occupying 20,000 Sq. ft space and over 150 Loyal Exhibitors from across India, Asia, and Singapore. The aim of this Exhibition is to get customer driven values in pursuit of achieving social impact through their Sincere Involvement in Mega India Expo.
Apart from the exhibition itself, there are interesting India-centric activities like Food Fest, International Artist/Celebrities, Fashion Fest, Celebrities, Informative Talks & Cultural Performances that sustained good patronage of the event.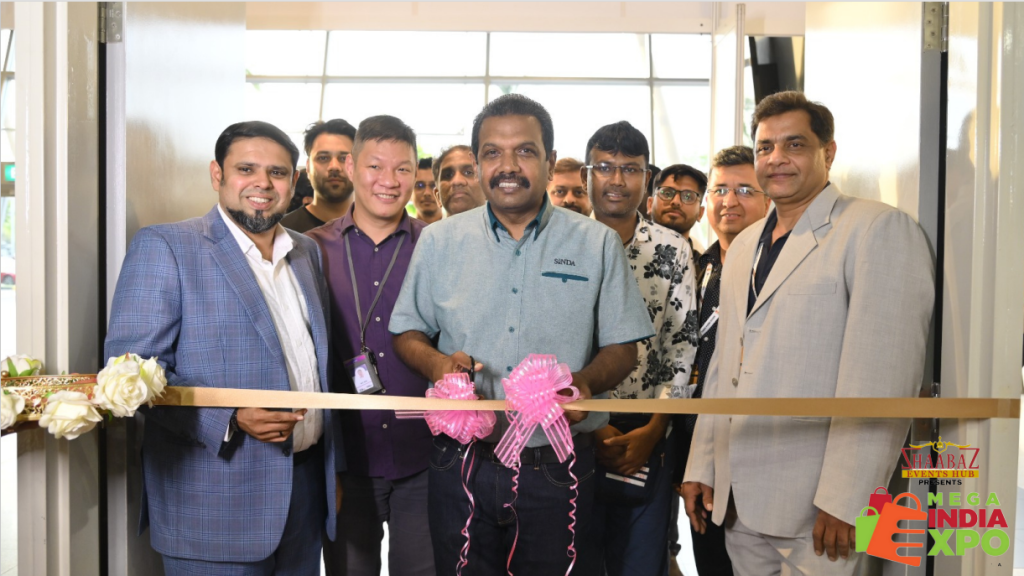 Our inaugural was a great success with the honourable SINDA CEO, Mr Anbarasu Rajendran present during the Opening Ceremony on 5th January 2023.
For Vol. 2 , India Actor Hero Sathish Muthukrishnan FAN MEET & GREET Sessions.
For the 1st time, Mega India Expo collabs with Miss & Mrs Heritage Singapore Beauty Pageant in showcasing the Ethnic culture of India. Pageants were dressed in our Indian outfits, parading and winning the Sub-Title award as Miss & Mrs Mega Glamour.
SINDIAN (Singapore Indian Award), our very own award branded to recognised Aspiring Singapore Indian individuals, who go the extra mile in giving back to the community/country & mark an extraordinary journey.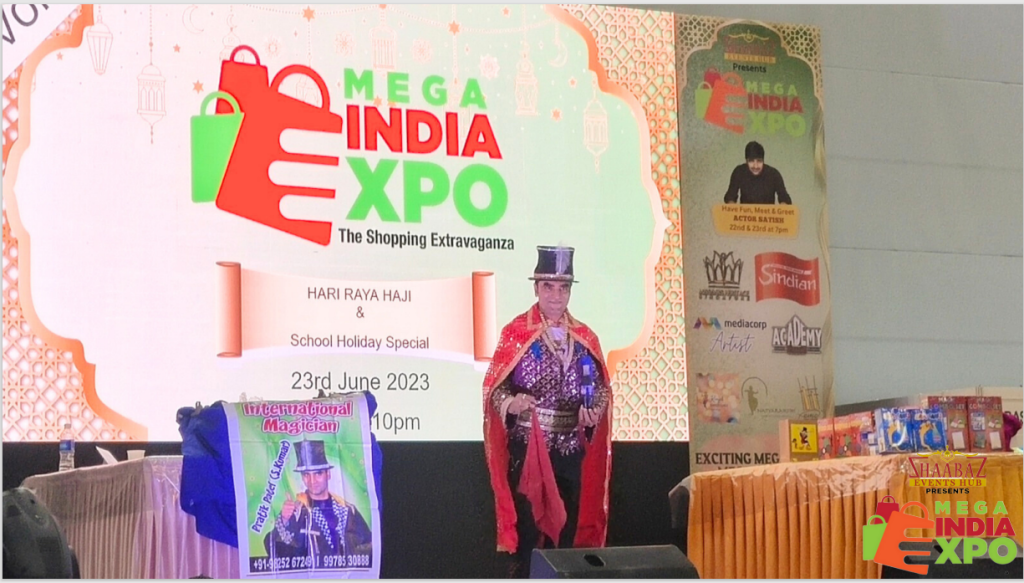 Our Corporate Social Responsibility partnerships between businesses and not-for-profit organisations was BOHME (Betterment Of Humankind & Mother Earth). Dedicated to sponsor, support & serve children, youths, seniors & families, regardless of race, gender, religion or language.
Meet & Greet with our very own Vasantham Star Artist, Vishnu Balaji, Suthasini & Cast of Kannae Kaniamuthe S2, Nisha Kumar.
SUVAI sponsored, multi-Verse Thosai cooking competitions this time introduced its very own 1st of a kind Quinoa & Brown Rice Dosa batter for all our contestant to create unique thosai dishes             
Photos and Article Credit:
Shaabaz Events Hub c/o MJF Exhibitions Pte Ltd
61 Ubi Road1, Oxley Bizhub 1
#04-03
Singapore 408727
O: +65 6298 3764 M: +65 9790 3636