Mrs Swarna Kalyan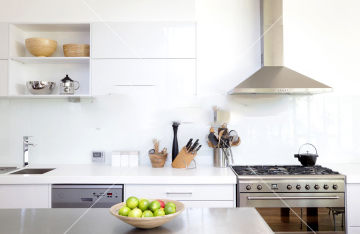 GST- Goods and Services Tax is used in many countries nowadays. GST is especially interesting in India as it intends to remove the cascading effect of tax on tax – Service tax, VAT, excise duty and other similar taxes are replaced with one single tax – GST. This means that the end user will pay only one tax as compared to the many layers of tax that was included in the pricing earlier.
The tax rates are different for different levels. For the property sector, the tax is 18%. This is applicable to all new and under construction flats. Land purchase or completed properties don't attract GST. Completed and ready to occupy flats will go with the old service tax and VAT. The property tax and stamp duty will still apply based on the rates in the respective state.
Builders will now get tax refunds when they get materials or services from registered GST vendors. Hence it is expected that in the long run the basic price of the units should come down to reflect the refunds.
The government hopes to get more registered players in the markets and hence greater tax returns to the system. This is one of the measures that was planned in line with the demonetization that was done in Nov 2016. This means that un-registered players will be affected, as there is no tax incentive to do business with them. This is meant to be a way to clean up the system.
As businesses, this is supposed to help lower the costs in the long run. This also is meant to encourage businesses to deal with registered vendors only.
For the consumer, there is only one tax that will show in the pricing and that is the GST.
The hiccups in the system currently is that the many layers of suppliers/ vendors must get the invoicing in place to be able to reflect the tax refunds. Considering the size and complexity of the Indian markets, this could take time before the benefits show up to the consumer.
According the many real estate companies, they hope that GST will bring a positive impact to the sector and spur the sales.
Note: On the 19th and 20th August, Indian Home Fair was organized by Evante Singapore. During that show, Mrs Kalyan shared her perspective on the newly implemented GST in India and its impact on investments especially Home buyers. She has shared some pointers that was discussed in the talk for the 'Online Voice' readers.