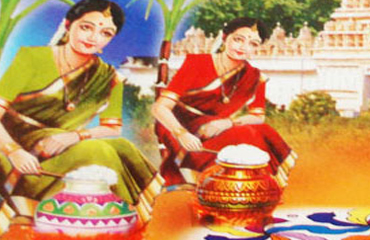 Source: LISHA
Pongal Festival welcomes the beginning of the 10th month called 'Thai' which falls in the mid-January.  The pongal Festival lasts for four days and celebrations include the cooking of pongal (traditional sweet delicacy), symbolizing thanks giving for a bountiful harvest.
In the modern Singapore, that lacks natural resources, there is little chance for people to witness harvesting and it's progeny.   LISHA (Little India Shopkeepers and Heritage Association) brings various elements of the Pongal Festival to the Tamil diaspora here.   This year's theme is 'Harvest'. This year's celebrations began on the 11th January with a light up ceremony at the campbell lane situated in the Little India Area and will end on the 10th February.
Now the Little India area is live with spectacular street light up.  For the first time, visitors to Little India will be able to witness of the cattle.  The cattle will parade from campbell lane to their mini farm of heritage carnival , hastings road.
Pongal Festival Village that was held from 11th to 15th January offered traditional outfits, delicious sweets, festive items needed for the pongal festival.
Eventful evenings, filled with a variety of cultural performances expressing the rich tamil traditions and culture awaits the people.  From 15th January to 17th January, authentically cooked pongal with cow's milk, jaggery, pods of cardamom and a lavish serving of raisins and cashewnuts was distribute to all at the festival village.
There are various workshops on Thanjavur painting,  karakam and others. So, pongal celebrations are shining bright in Singapore!