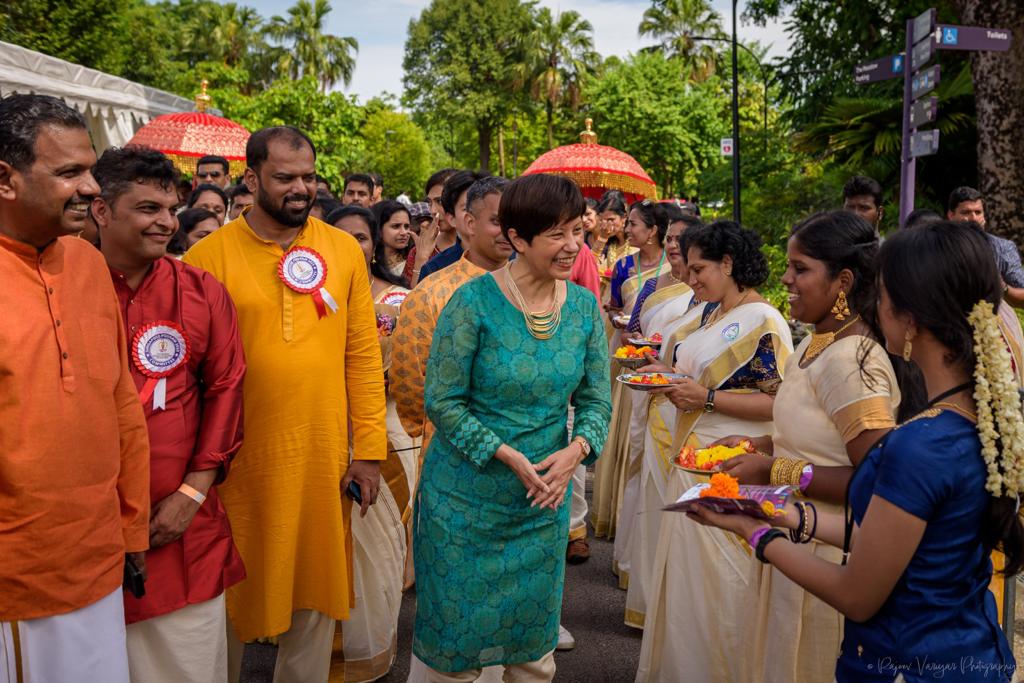 Singapore Pooram Festival 2023 – a dream and determination of many, materialized on 28 May 2023 at the prestigious venue The Meadow – Gardens by the Bay. The full day event stretching from 8 am to 9 pm witnessed a sea of humanity and a jam packed 'Pooraparambu' (the venue).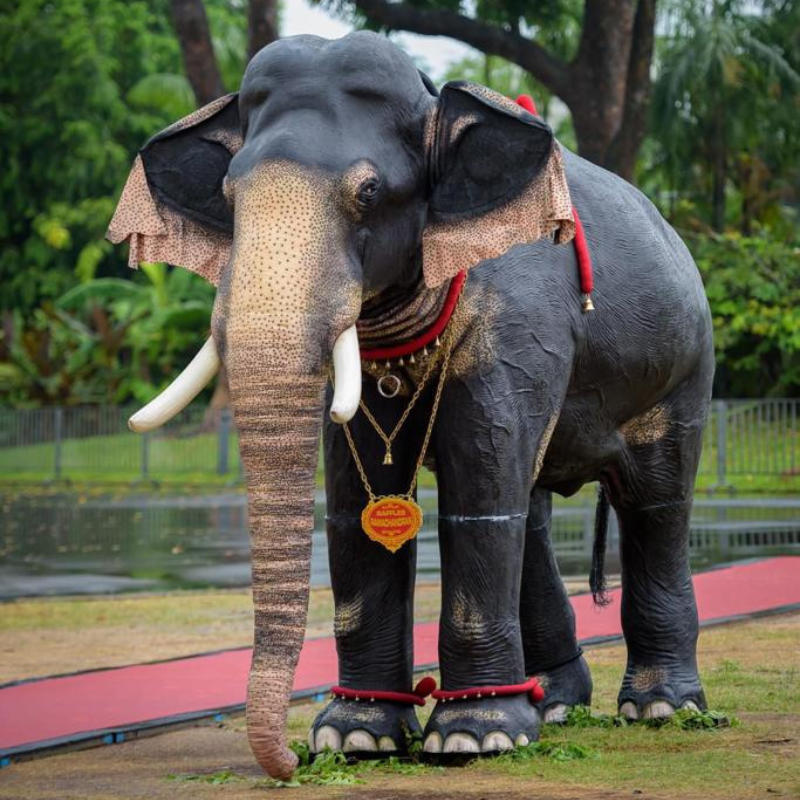 Singapore Pooram Committee kept its promise and Pooram 2023 was a carnivalesque with two majestic robotic elephants, electrifying rhythm of percussion ensembles, breathtaking cultural performances. It was raining in Singapore till Sunday morning, however rain clouds kept off the sky as if nature's blessing to Pooram lovers.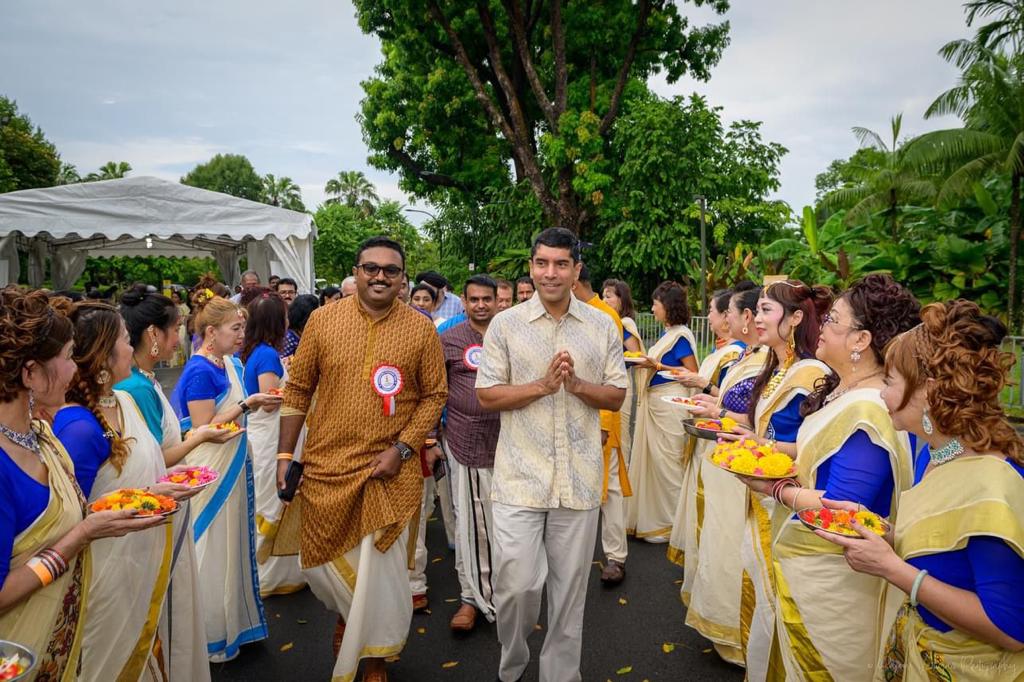 Pooram kickstarted with our distinguished MP Vikram Nair light the lamp along with our eminent guests, Mr. Lee Huang Chong (Grassroot Advisor) Mr. Ramamurthy (Chaiman- Narpani Peravai) followed by Mega Medley sung by 400 plus local artists which beautifully walked into the Singapore Book of Records. The Guest of honour along with VIP guests were welcomed by 'thalappoli' wherein around 150 traditionally donned ladies and girls formed a procession.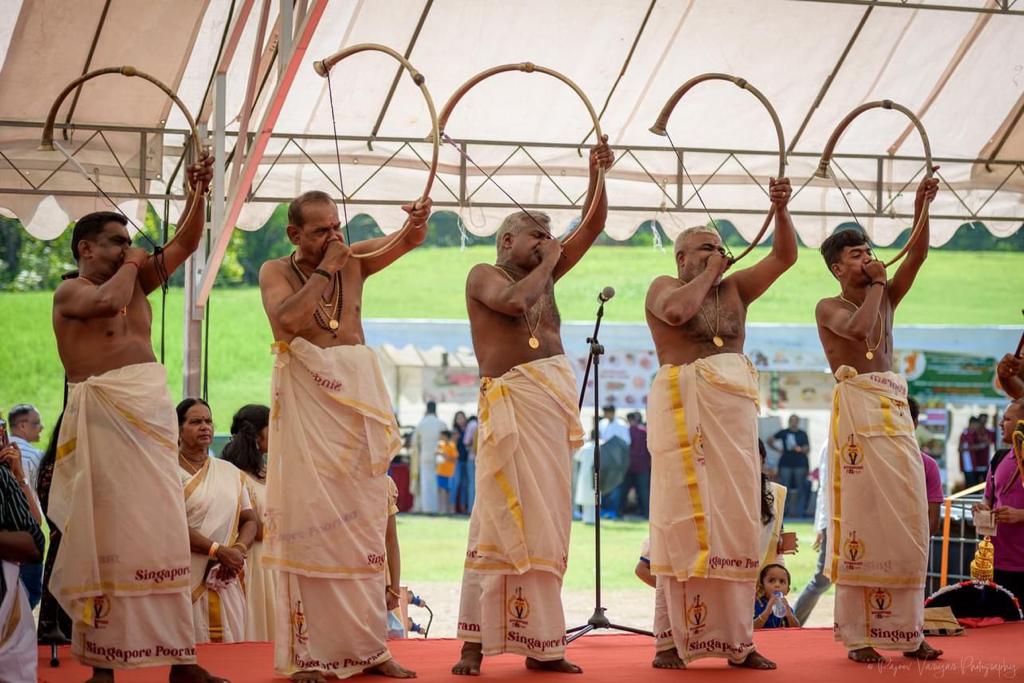 The essence of pooram exhilarated when Padmashri Mattannoor Sankarankutty Marar – a name synonymous with the rhythm of Chenda -put his first beat on the chenda. The maestro along with his team of 40 plus eminent percussion artists demonstrated an unmatched "Panchari Melam" which blown away the Singapore crowd. The percussion ensemble was followed by an energized set of cultural recitals performed by numerous local artists. The warm, festive Sunday afternoon endorsed in the beats of Panchavadyam led by stalwart Chottanikkara Vijayan Marar. The Panchavadyam wizard and his team mesmerizes the crowd.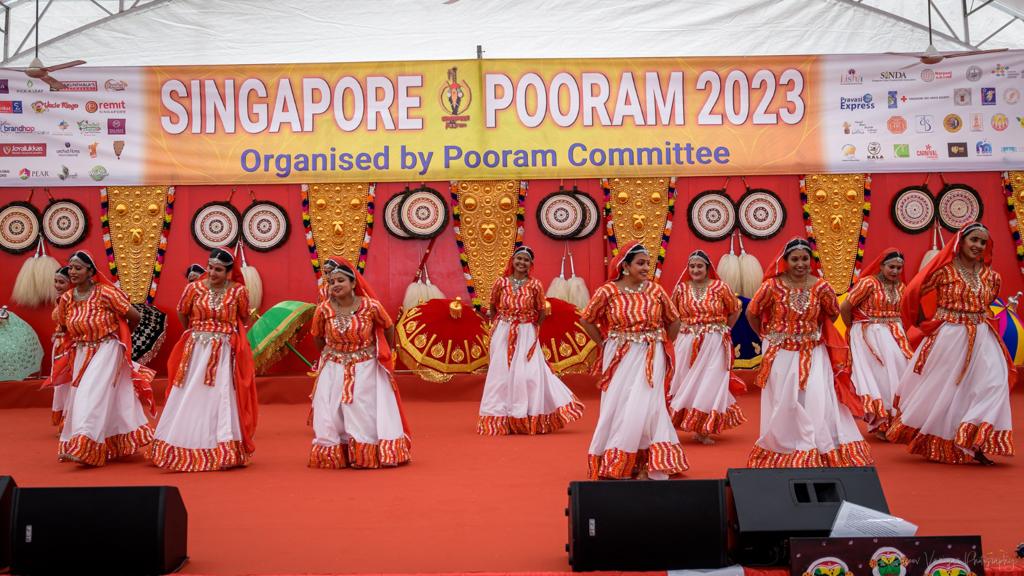 Second half of the event was a multicultural multi racial segment which was inaugurated by Honorble Minister Indranee Rajah. Along with her, esteemed guests Mr. Anbarasu (CEO SINDA), Ms. Kannappan Rajalakshmy (Vice Chairperson, LISHA), Ms. Maria Bhavani Dass(GM, NHB) graced the occasion. The segment was endorsed in exciting cultural performances such as Kuchipudi, Mohiniyattam, Thiruvathira, Oppana, Margamkali, Odissi, Sambalpuri, Jogwa, Koli, Rasleela, Bathukamma showcase, Kolattam along with a racial harmony performance.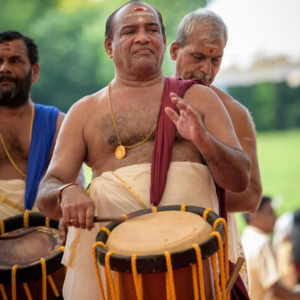 The segment was followed by "Pandi melam" steered by Padmashri Mattannoor Sankarankutty Marar and team. The "Kudamattam" on the majestic robotic elephants were the magnetism of Pooram 2023. The beats of 'Pandi Melam' along with the exquisiteness of exchange of decorated umbrellas on the very own "Raffles Ramachandran" and Singapore Keshavan" was euphoric.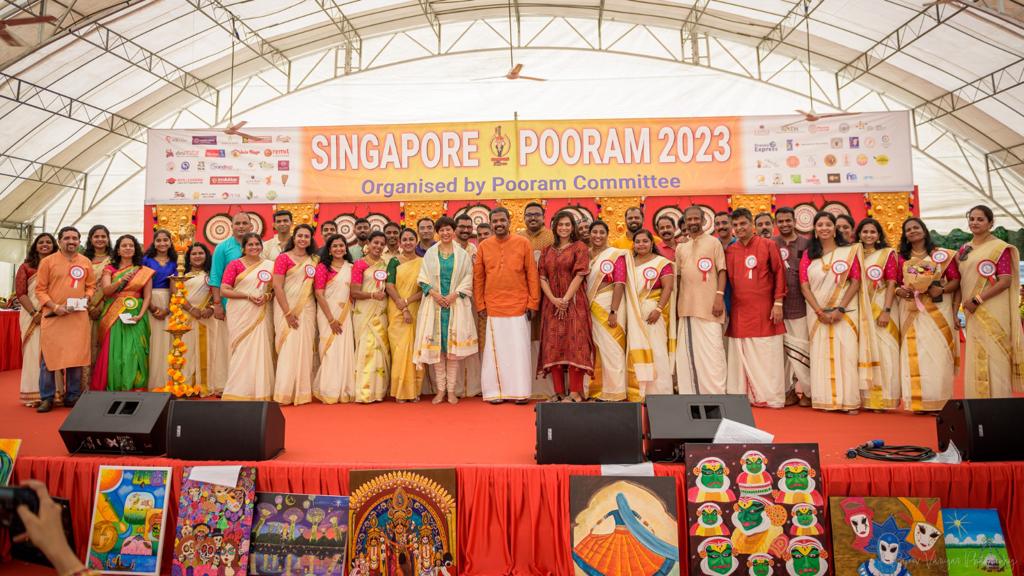 The cultural grand finale and percussion fusion of numerous Singapore artists marked the conclusion of this year's pooram and the beats made the crowd go wild.
By Meenu Maheswary