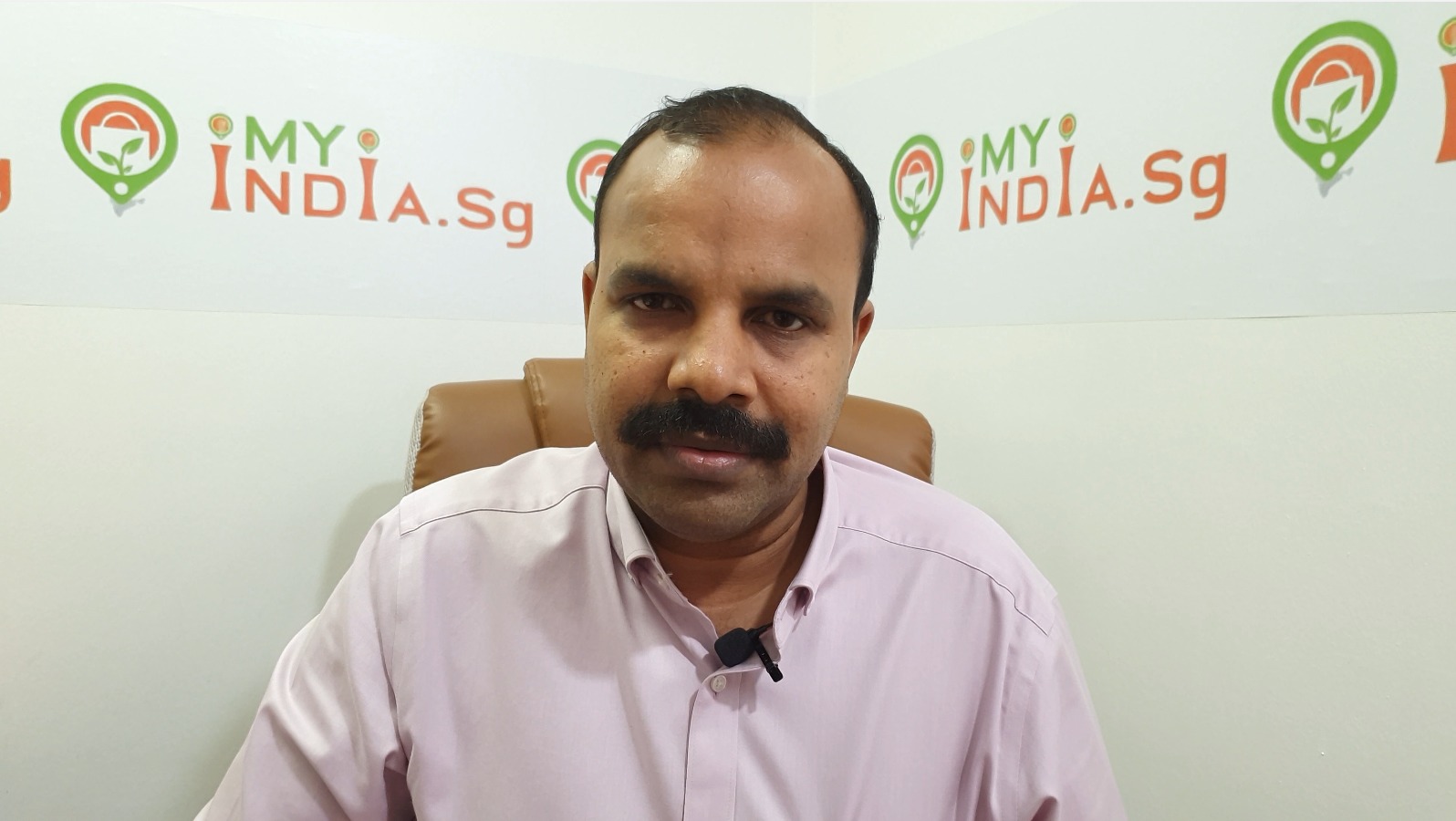 Mr Mathivanan Ayyakannu
Owner, MyIndia.SG
Mr Mathivanan Ayyakannu generally known as Mathi hails from an agriculturist family from the Pattukottai District, Tamil Nadu, South India. So it is not a surprise that he entered into the grocery business in1997, and eventually started to evolve as a successful entrepreneur. He who came to Singapore from India in 1986 in student pass did his Diploma in Computers. His parents were then living in Singapore.
A right start always is important and that happened to him, when he started the 'Cholan Trading' in Buffalo Road with ten workers. Then there were not many grocery stores in that road and he directly imported goods from India which he continued successfully until end 2003.
This boosting success led him to explore into importing goods from India, Australia, Dubai, which he still continues. Then he next ventured into supermarket business with stores around the island called 'Mummy Fair Price Mini mart', which also was successful that he had until 2010. Then with all these expertise, he got into trading business with export to India and import from Canada, Australia, Africa, Myanmar and he continues that business too. Then he started All Indian Super Market with others in 2015, in which he was a partner until 2019. Then he sold the business to his partner.
In line with the modern technology, he has now finetuned himself and started an online store called 'MyIndia.SG' in 2020. In the COVID situation, where technology is prominent, the online portal became more apt.
The successful businessman is also now become a philanthropist, who supports for many social causes.
When asked him, how he wants to distinguish himself from others, he said that if people want anything from India, without any second thought, they should be able to log in to the site and get the products that they want and I am working towards that.
Online Voice wishes him more success.