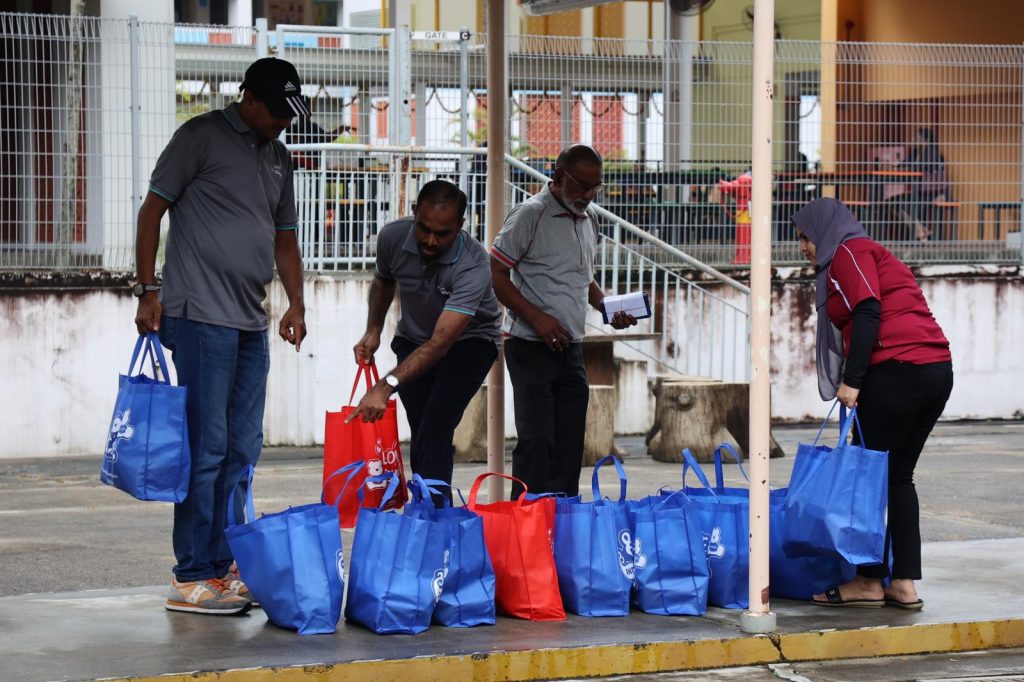 As one of SINDA's flagship initiatives, the distribution of Celebrate! Festive Gift Packs has been held since 2001 to spread festive cheer to in-need families, by gifting them with vouchers and goodie bags during festive holidays – Hari Raya Puasa, Deepavali and Christmas. While these efforts aim to help families celebrate the festivities with peace of mind, it is also an effective demonstration of the many partner organisations and individuals who work with SINDA to ensure community betterment.
In 2022, SINDA distributed a total of 1,850 Celebrate! Festive Gift Pack vouchers and goodie bags to the community.
These vouchers are valued at $120 each, are distributed to families' doorsteps by a network of volunteers comprising individuals as well as corporate and religious organisations.
Several partners, organisations and volunteers joined with SINDA in this exercise, and distributed the festive gift packs to the homes of beneficiaries' island wide.
This year, SINDA has organised an Iftar Meal Distribution and Festive Gift Pack Distribution to mark Hari Raya Puasa.
Together with the support of SINDA's network of volunteers and partner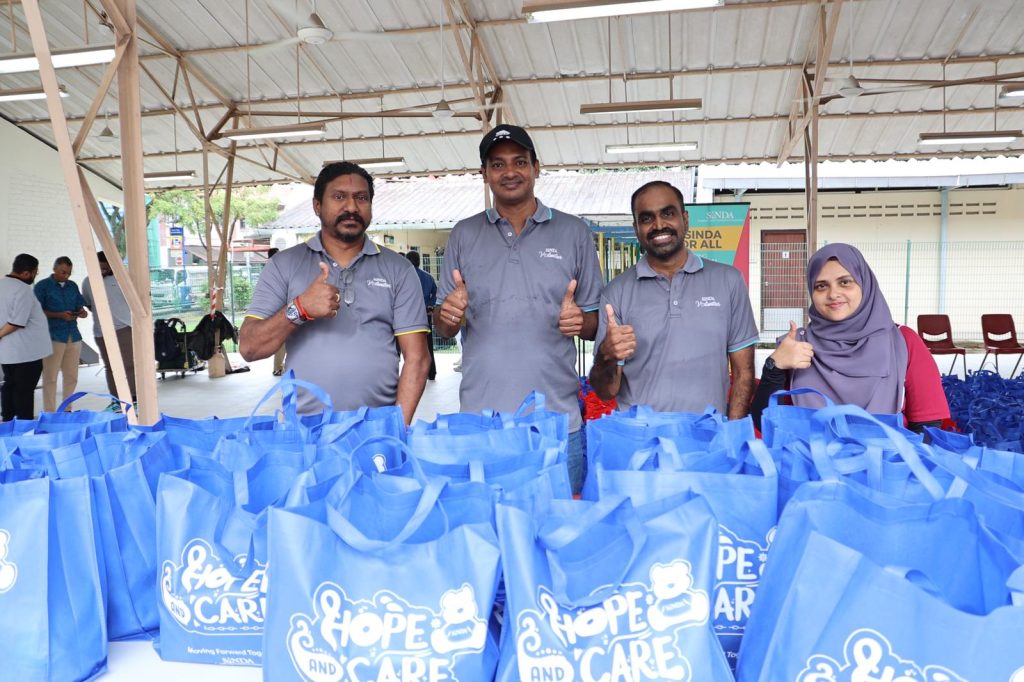 organisations, SINDA distributed festive goodies and $120 worth of grocery vouchers to 450 beneficiaries' door steps on Saturday, 1 April 2023. These goodie bags, filled with essential items, will aid families' celebration of the festive season while the grocery vouchers will help defray their expenses.
The distributions was carried out island wide with the support of the following partners:
o Federation of Indian Muslims
o Singapore Kadayanallur Muslim League (SKML)
o Aflaaq Stars
o Indian Muslim Task Force (IMTF)
o Singapore Jain Religious Society (SJRS)
o Love and Comfort (King of Glory Church)
o Citi Bank Group
o Saffron
o Hindu Youth Network
o Kamala Club
o Mr Mohamed Nasim
The goodie bag consisted of festive snacks and essential items and are generously donated by individuals and community partners.
o Rice
o Dates
o Assorted Flavoured Packet Drinks
o Assorted Snacks
o Decorative Lights
Iftar Meal Distribution
Also on Saturday, 1 April 2023, SINDA reached out to 45 in-need Indian Muslim families and distributed 200 Iftar meals to their doorsteps, with the support of more than 10 volunteers and partner organisations, so that they could break fast together as a family. In addition to receiving the meals, these families also received the Celebrate! Festive Gift Vouchers worth $120 together with goodie bags.
Information and photos: SINDA's Press Release