Little India Shopkeepers & Heritage Association (LISHA) it's Women's Wing (LWW) turn 10. Founded by Ms Joyce Kingsly in the year 2012, it is a visionary robust committee where its's primary focus is on uplifting women in general. LWW known for it's unique networking sessions offering a variety of segments like business presentations, mini stalls to showcase products and services, mini workshops, networking games as well as their awareness programmes easily add up to about 20 events a year.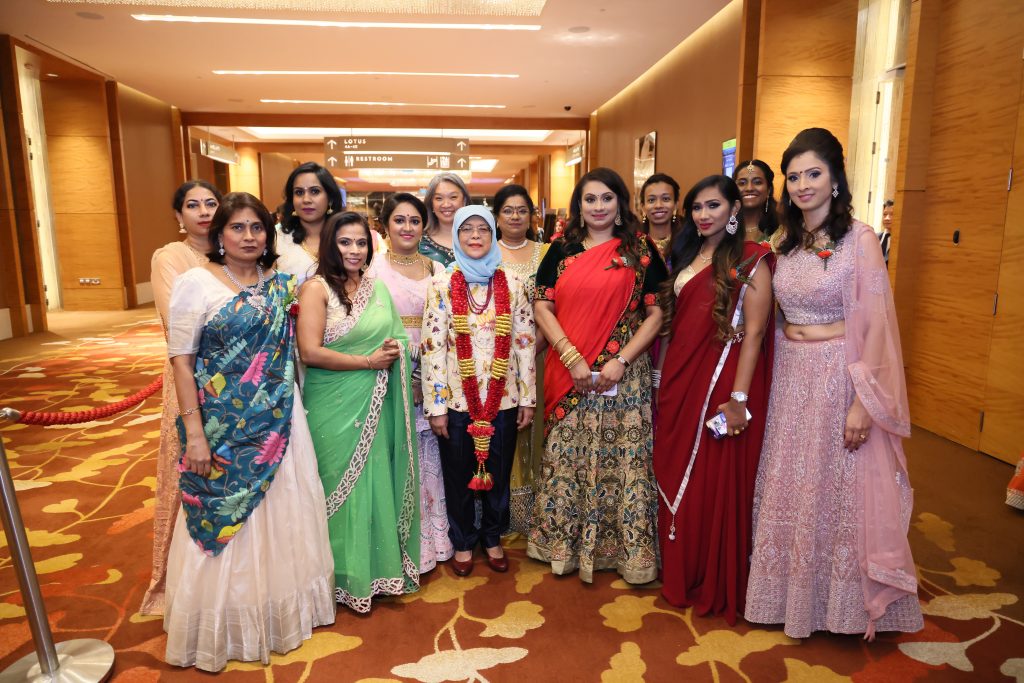 5 years ago, LWW celebrated its 5th Anniversary and launched a book Doyenne Voice Not An Echo featuring the success stories of 50 Indian business women in Singapore. The one of it's kind book and first on Indian business women inspired many fellow ladies to start a business of their own. It brought to light the variety of businesses and trades that the ladies were involved and running successfully.
This year being their 10th Anniversary, LWW has beautifully done up Doyenne Voice Not An Echo Volume 2 with close to another 50 Indian business women featured. It is mere inspiration and motivation to read on how they first started the business, the struggles that they went through and how they have sustained and excelled this far.
The Editor of Sing Indian Ms Soundaranayaki Vairavan was one of the inspiring ladies featured in this book.
The Grand launch was held on Friday 25th November 2022 at The Sands Expo And Convention Centre with the presence of President Halimah Yacob and a hall full of VIPs.
This marks the 200th event of LISHA Women's Wing as they celebrate their success of powerful existence of 10years in inspiring ladies and cultivating a sisterhood of network. It Founder & Chairperson Ms Joyce Kingsly expresses her gratitude to the many supporters, well wishers who have encouraged her all along. It could not have been done single handedly she says and wholeheartedly thanks her executive team of ladies who have journeyed with her in making LISHA Women's Wing a success.
Photo and article credit:  LWW