Mrs Meenakshi Lakshmanan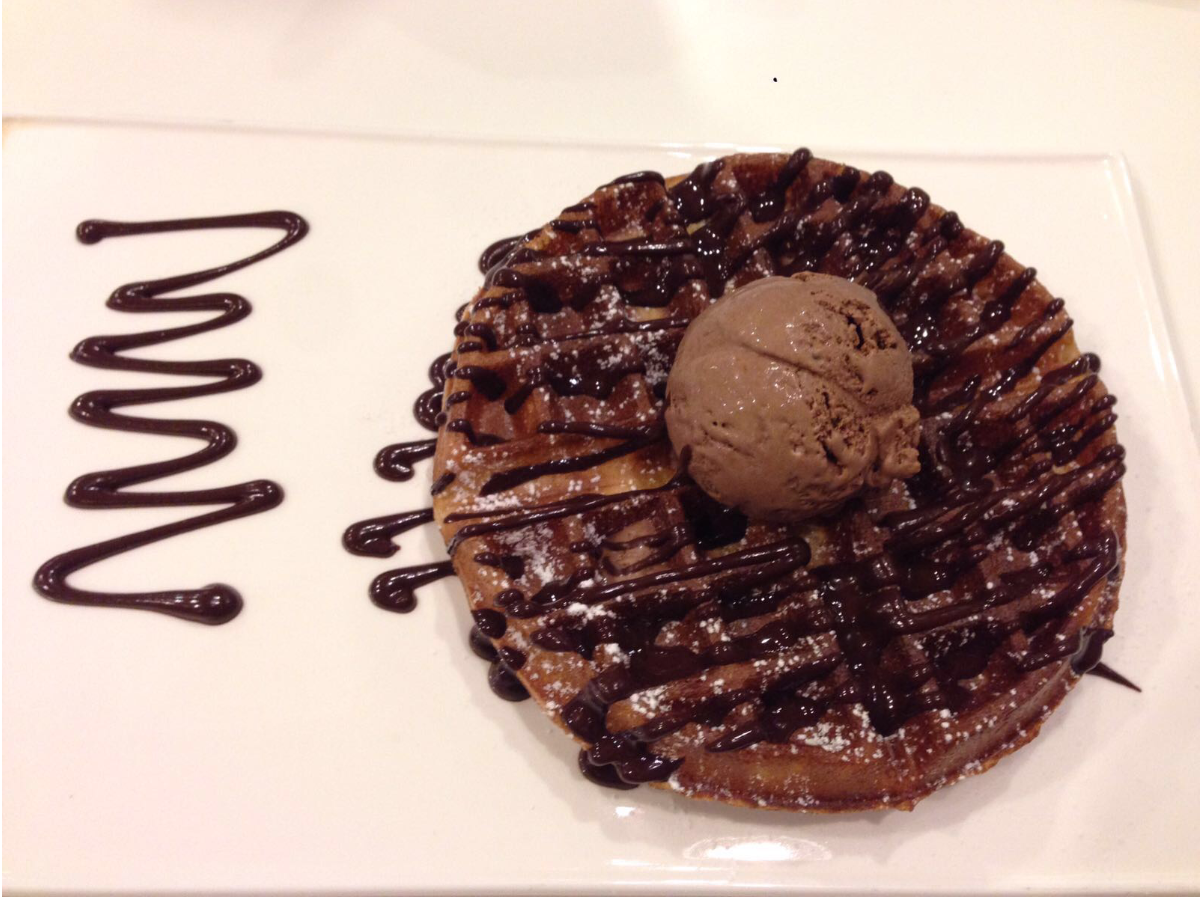 Desserts always give a grand finale to any dinner or lunch.  Try out this waffle which can be made at home.  
Ingredients
2 cups all-purpose flour
1 3/4 cups milk
1/2 cup vegetable oil
1 tablespoon white sugar
4 teaspoons baking powder
1/4 teaspoon salt
1/2 teaspoon vanilla extract
Method
Preheat waffle iron.
Beat eggs in large bowl until fluffy. Beat in flour, milk, vegetable oil, sugar, baking powder, salt and vanilla extract, just until smooth.
Spray preheated waffle iron with non-stick cooking spray.
Pour mix onto hot waffle iron.
Cook until golden brown.
Serving: Dust a bit of icing sugar, squeeze  Hershey's chocolate sauce generously and dollop a chocolate ice cream scoop