Mrs Srividhya Sriram, Singapore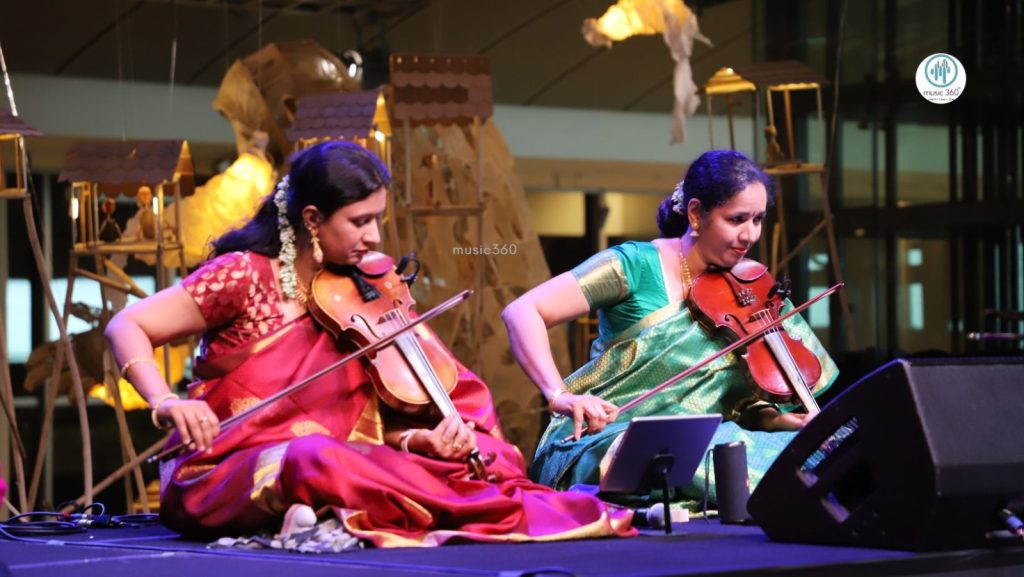 Raga Vaibhavam a duet violin recital at the esplanade concourse was a treat to watch and a delight to hear. Featuring popular local artistes, Srividya Sriram and Bharati Murali, this concert spanned across two, thirty minute segments.
The concept behind Raga Vaibhavam, was the idea to celebrate the myriad kinds of ragas in Carnatic music, in this case, exploring them based on the number of notes in the scales.
The first segment started with the evergreen Dikshithar krithi, Vathapi Ganapathim in Hamsadhwani, an audava raga with 5 notes in its scale. Presented next was, Papanasam Sivan's Karpaga manohara, a shadava ragam, that contains 6 notes in its scale. Following this was Parandaamavathy, in a prathi madhyama melakartha raga called Dharmavathy. A melakartha raga is one, that has all 7 notes in its scale.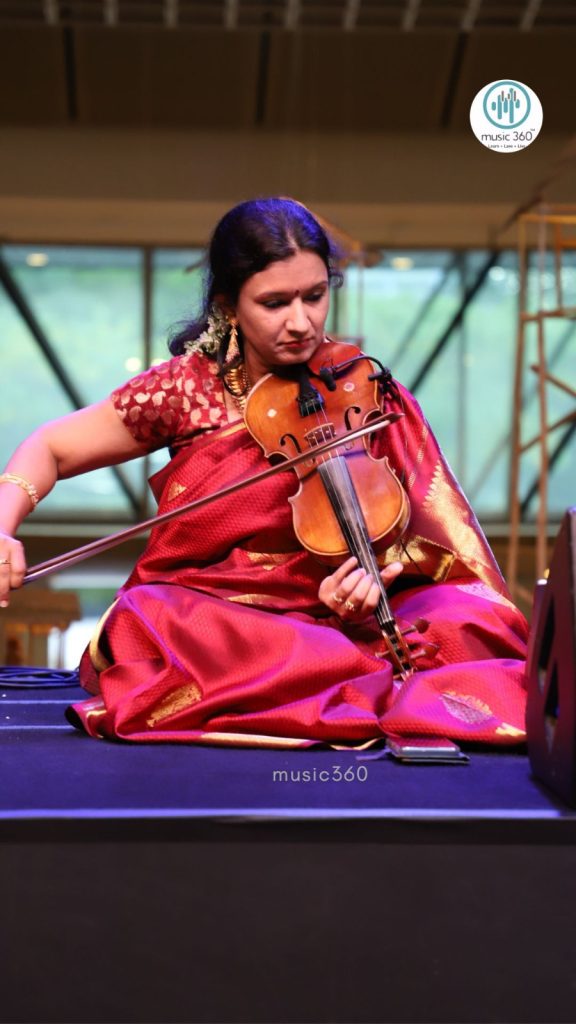 The first segment concluded with Thyagaraja's Niravathi Sukhada in Ravichandrika, an audava shadava raga, one that has 5 and 6 notes in its ascent and descent respectively.
The second segment of this recital featured ragas common to both Carnatic and Hindustani styles of music. The segment opened with Thyagaraja's soulful krithi Adamodi galadhe in Charukeshi, a shuddha madhyama melakartha raga. Interestingly, this raga was adopted into Hindustani music from the Carnatic domain.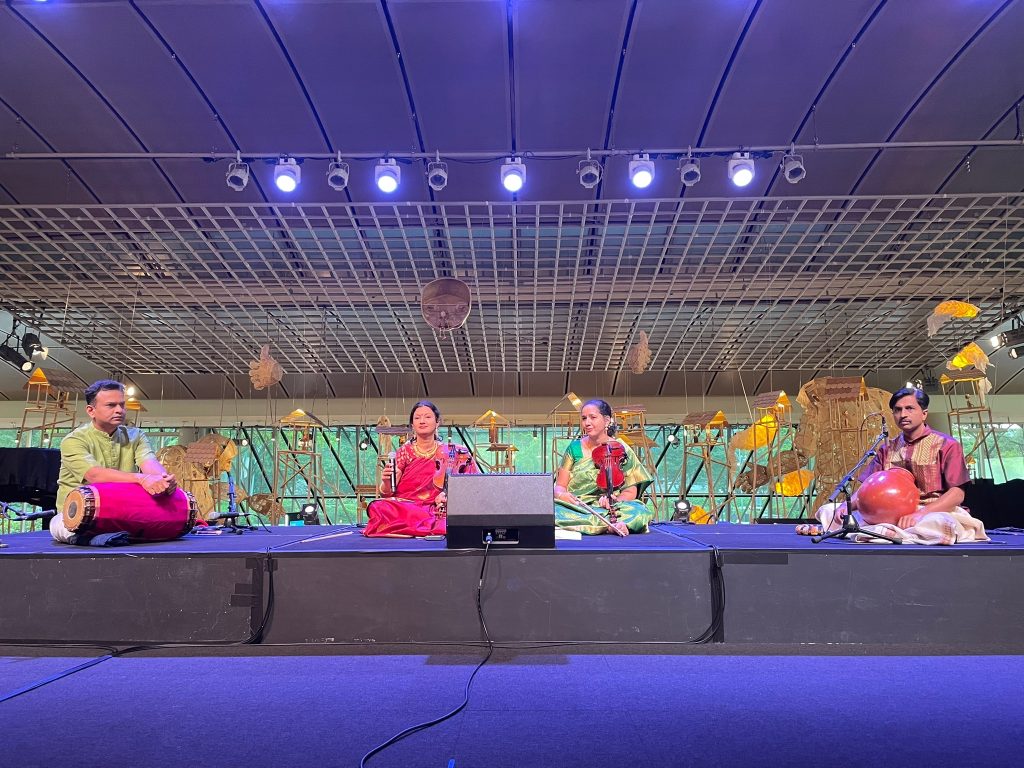 The kalpana swarams in adamodi , also featured a ragamalika section with ragas Bhagyashri, Madhuvanthi, Desh and Jog. These ragas have been adopted into Carnatic music from the Hindustani domain. The recital concluded with a thillana by Lalgudi Jayaraman in Behag.