Mr Vikram Nair is the Member of Parliament for the Sembawang GRC. In this interview, he talks about his formative years, his entry into politics, his views on life etc.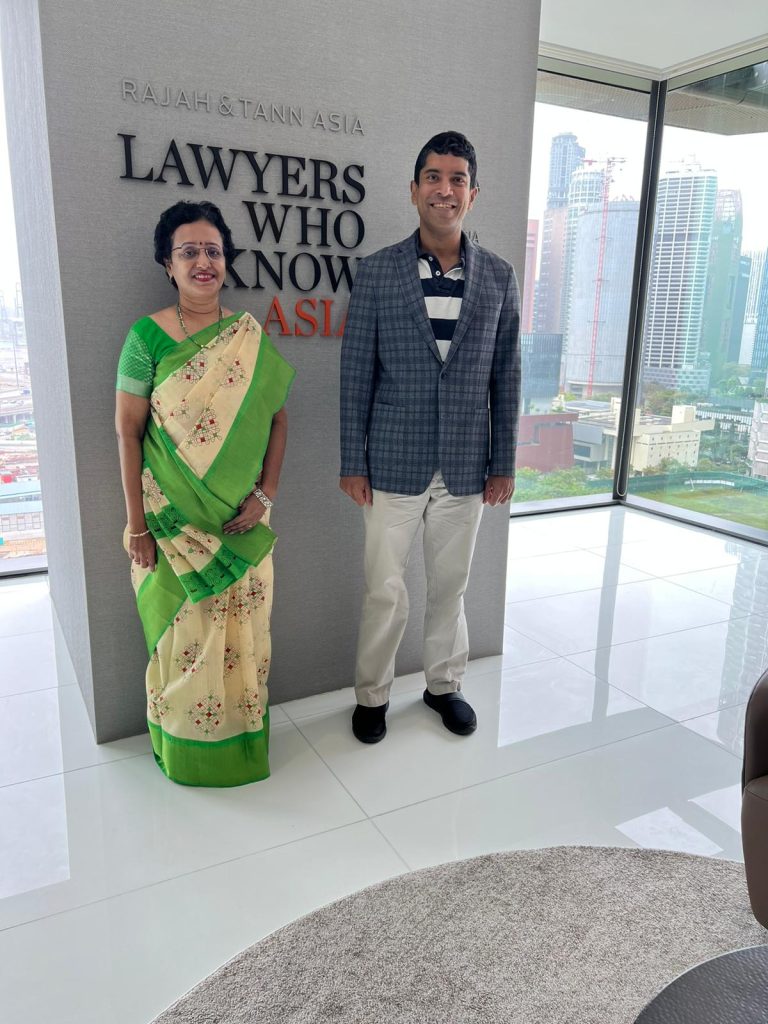 1. Could you tell us about your childhood?
I was born in Singapore. Our family was in the East of Singapore during my early years. My father was a lawyer and my mother, was then Chief Psychologist with the Ministry of Defence. In the mid-80s she did her Doctorate in psychology and thereafter became a lecturer at the National University of Singapore. I have a younger brother. I went to the Bedok Primary School, ACS (Independent) and Raffles Junior College.
2. What sort of a boy were you then?
I believe I was a quite easy going. I had a happy home and generally felt well supported all round, so I don't think I was rebellious as there was not much to rebel against. My relationship with my parents evolved over time and we remain close.
3. What do you see as the catalyst in your entry into politics?
It was a combination of factors. As a student, I enjoyed debating. At University, I took part in debates at the Cambridge Union and in competitions modelled on the "British Parliamentary Debate" format and this developed my interest in policy debates. When I started my legal practice with Allen and Gledhill, I was inspired by Mr K Shanmugam who was both an MP and top lawyer and I worked with him in my early years in practice. He would late go on to become Minister for Law and Home Affairs.
4. Whom do you think is your role model in you being able to balance both your legal career and in you serving as a MP?
Mr K Shanmugam was probably the best role model as I had the chance to work with him both as a lawyer and later to volunteer with him at his constituency. He was able to perform both jobs well and I saw how he picked good people to work with him and built good teams.
5. How satisfying is it to be a Member of Parliament and solve the issues that people face?
That is probably the most satisfying part. Many times, the residents come to you with very personal issues, financial difficulties, family problems and so on. Some may have an immediate solution but many are complicated, difficult personal situations. As an MP, one has to address both big and small issues that people face. Every time an appeal succeeds, it is very satisfying. Many times they do not and you have to deal with the setback. For difficult cases, I also try to suggest alternative solutions and guide them.
6. Would you find it stressful to handle the meet the people session after a long working day?
No. Not really. I've been doing it for more than 12 years now. In my early sessions, I found it difficult, but as with everything else, it becomes more manageable with experience, and when you get the grateful residents coming back to say thanks, it gives you a positive boost. I probably also have a decent threshold for stress. As a lawyer, we have to deal with pressure from opposing counsel, clients, the court and even your fellow partners all of whom you are accountable to and who often pull you in different directions. Dealing with all that is just a daily requirement.
7. This is a globalised world. What is your take on globalisation?
Singapore has been a part of globalisation and the bigger network for the past two hundred years. We were a trading post under the British Empire, and Singapore has been globalised since its inception and that is the reason the Chinese, Indians and other races came here. So globalisation is not new to Singapore and now we are even more connected. I think Singapore can benefit through global trade, as can every other country. Trade allows each country to specialize and focus on its comparative advantage and this specialization makes for greater productivity and efficiency. This is one point that most economists agree on. Unfortunately, in recent years, there has been growing inequality and a perception is being created that this is the fault of globalization. I think distributive matters need to be addressed and governments have a duty to do this. It is not an easy balance though and this is one of the old chestnuts that every society since time immemorial has had to deal with.
8. What is your idea on the rapid technology growth and its influences on the younger generation?
I don't have an easy answer on this. I agree that technology and the internet influences the young and screens are addictive for children and even adults. It is easy to get hooked on a device and we have all experienced settings where people sit together but each person is lost in their own device. My only suggestion is that I think parents should try to maintain stronger bonds with their children, so that children will come to parents for guidance first, before going to the internet or elsewhere.
9. Your one principle that has taken you thus far…
I don't think there is any one principle that has helped me. I do know I can be quite persistent and don't give up easily – that keeps me continuing at difficult tasks or jobs and often, if you persist with something long enough, you improve the situation.
10. If you like to go back and change something in life, what would you like to?
Not anything in particular that I would like to go back in my life and change. I have long ago learnt to accept the things I cannot change. If something has happened and if you can not change, then I also accept it. If it is good or bad, you will have to get on with it.
11. What is your connection with India?
I am a third generation Singaporean. My maternal grandparents and my paternal grandfather came from India. They are from North and South Kerala respectively. My maternal grandparents returned to India once they retired. My first trip to India was after my PSLE. I was initially shocked by the poverty I saw upon arrival. At that time, as soon as we exited Madras airport, we saw beggars hanging around and coming up to us. When we moved to the countryside in Kerala, there was not as much poverty as in the city and it was a different experience as Singapore had no countryside.
12. What is your hobby?
Hobby… not really! I don't have much time for hobby. May be I could say reading as my hobby. I do read a lot that is related to my work.
13. What is your advice to the youngsters?
Enjoy your youth, pursue your interests and passions and try to do something for the community.
Sing-Ind Voice thanks Mr Vikram Nair for taking his time to do this interview and wishes him all the best.
Photo: Mrs Soundara Nayaki with Mr Vikram Nair